A perfect beginning and completion of the entire wedding event is the basic thing that every to-b wedded wants. Among the most momentous things in life is certain to be your wedding day.
It's a once-in-a-lifetime occasion to pledge your life and mind to the other soul in front of your close family and friends. There appear to always be a billion new choices to be made in the months prior to the ceremony, but one of the most crucial seems to be the destination.
Be it for a very intimate event or a grand celebration, if you are sorted with the perfect Wedding Venues In Kolkata, you are done with almost half of the planning job.
You Can Keep Your Guests Comfortable And Happy
One of the key motives of inviting guests over to your wedding is adding to the positive and happy vibes of the ceremony. The hospitality they receive, makes them emit good wishes for the newly wedded couple. Moreover, wouldn't you want to let everyone present stay comfortable and enjoy.
You might not like to let the negative vibes of dissatisfaction propagate among your guests. In this regard, the selection of the perfect wedding venue plays a very influential part. You shall be able to ensure that your guests arrive and go with the utmost content!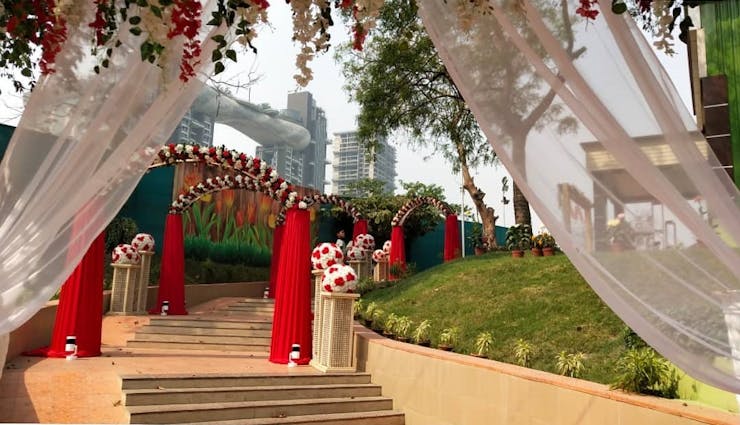 A Good Venue Helps You Set The Right Ambience
Not just your guests, a well decorated and designed venue, will give you a feeling of satisfaction and immense happiness. Who doesn't want a well-organized and fairytale event? The facilities available in each venue, in terms of scenery, backdrop, food, decor, hospitality further add to the delight of the newlyweds.
Besides, who doesn't want to feel like royalty at least on their special day? A top wedding venue in Kolkata allows you to coddle the king or queen inside you, through the ambiance and the cinematic shots. Of course with the stunning backdrops.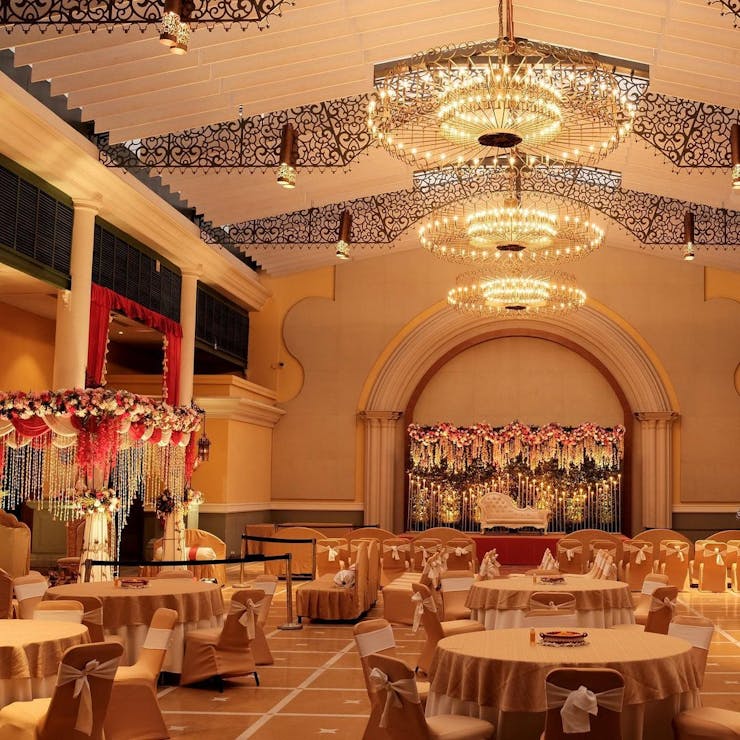 Here's A list of the Best Wedding Venues In Kolkata
1. Hyatt Regency
2. Peerless Inn
3. Majestic Suites
4. Oberoi Grand
5. The Lalit Great Eastern
6. The Taj Bengal
7. ITC Sonar Bangla
8. Swissotel
9. The Gateway
10. Eco Island
11. Mayfair Banquets
12. Rajkutir Swabhumi
13. Club Verde Vista
14. Pc Chandra Gardens
15. Mangalam Banquets
16. Orchid Garden
17. Royal Bengal Room
18. Fort Raichak
19. Nalban
20. Bawali
21. Wet-O-Wild
22. Jms Villa
23. Sovabazar Rajbari
24. Vivada Cruises
25. Vedic Village
1. A Dreamy Wedding at Hyatt Regency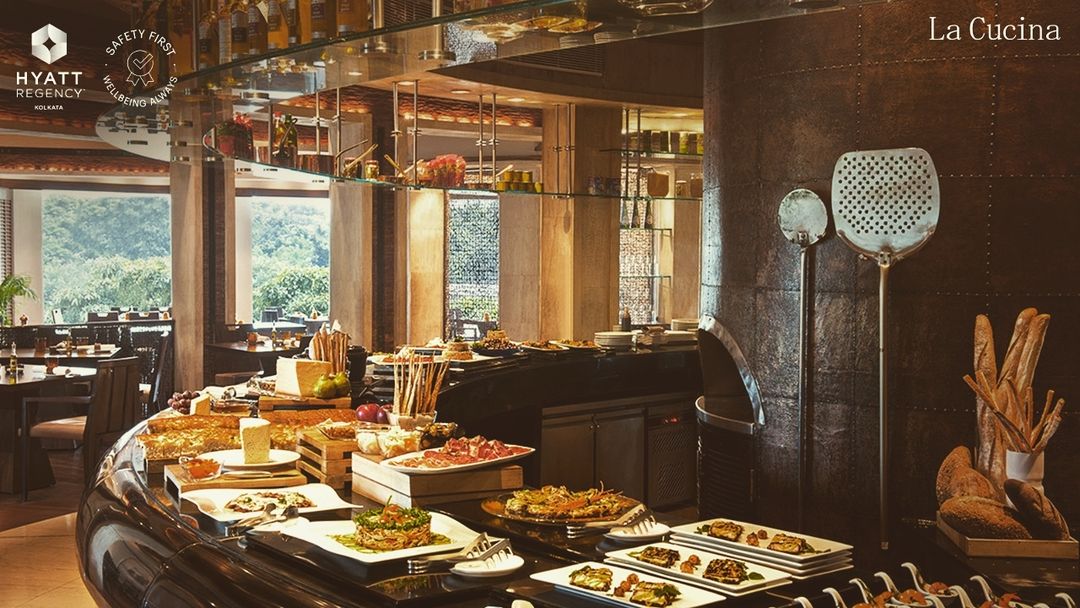 I would love to begin the list with this venue. I first got a hint of the buzz around this place, in my teenage days. I had just begun fantasizing then, over how my dream wedding is going to be. That's when I happened to come across the story of how my bestie`s cousin organized a dream-like wedding at Hyatt Regency in Kolkata.
And looking up on the internet after that I got to know why it is so special. Located in Salt Lake, almost about a twenty-minute ride from the Kolkata International Airport, this place is a perfect extravagant wedding place in Kolkata. A fine 5 Star Regency.
Cost- Around ₹2800/guest.
I know, I know right! The previous venue might seem to be more on the higher side of the budget. I understand the intimidation that comes with the thought. But what if I come up with a more affordable but fancy venue?
Recommended: Top 10 Banquet Halls in VIP Road Kolkata
2. Peerless Inn- Budget Wedding Venues In Kolkata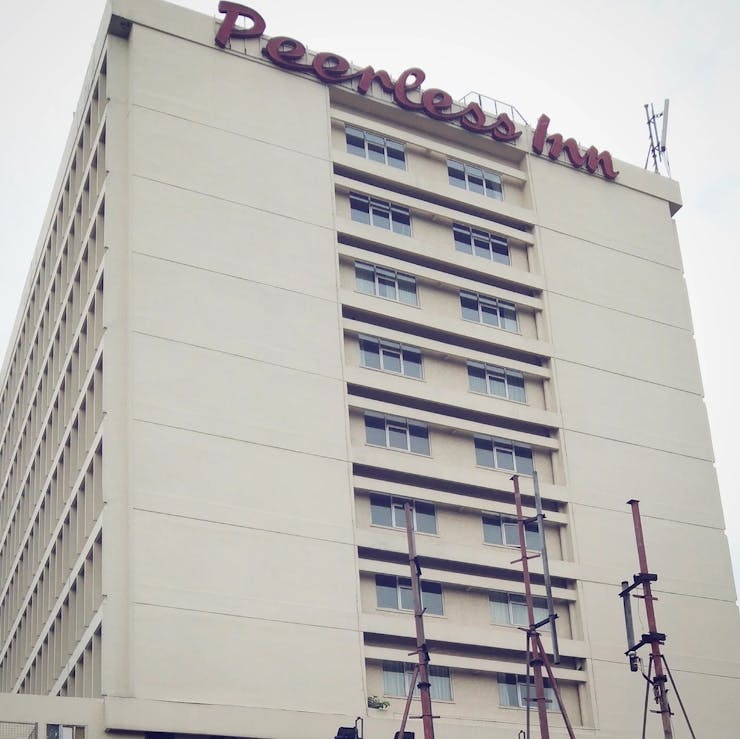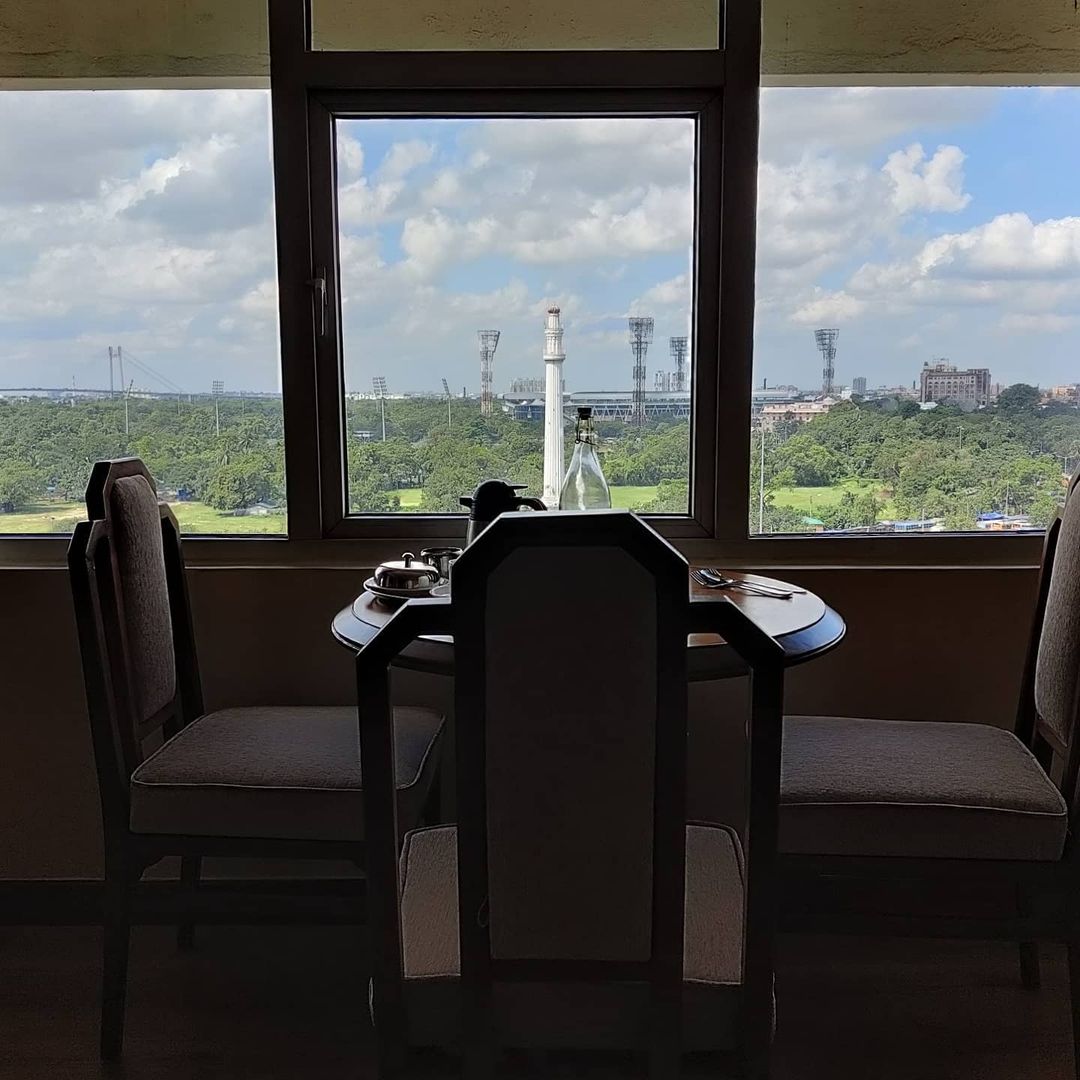 An excellent banqueting option for a wedding party of up to 2 Hundred guests! This place is a pick for its astounding decor and equally hi-fi ambience. And do you know a fact?  This is supposed to be the oldest 4-star hotel in Kolkata to adapt a Bengali theme. 
Cost- Around ₹1000/guest.
Must Read: Best Wedding Photographers in Kolkata - Top 21
3. Majestic Suites- A Wedding Away From The Cacophony Of Traffic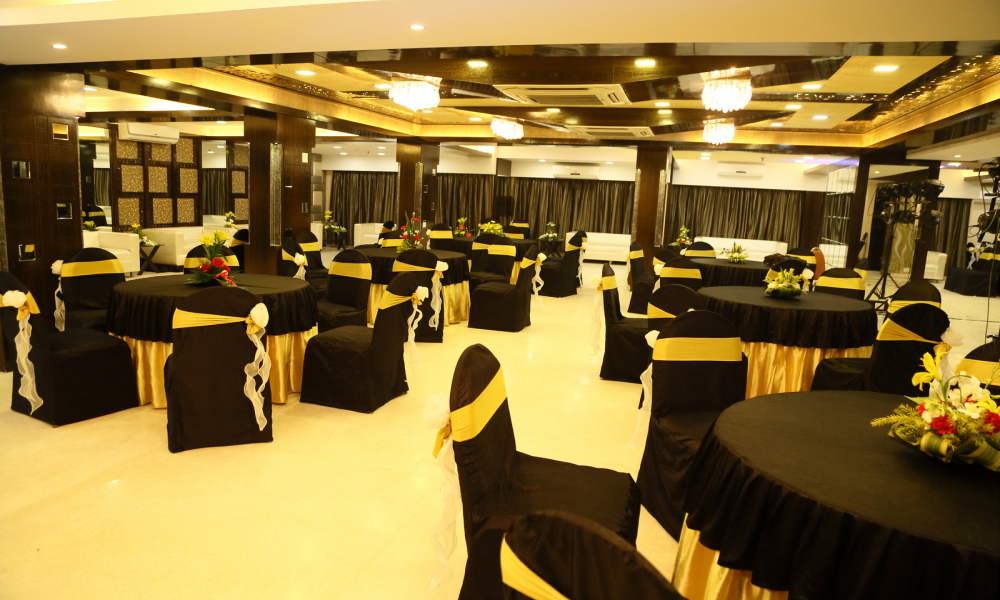 Yet another excellent and one of the cheap wedding venues in Kolkata. Approved 3 stars, by the Tourism Ministry, it caters to all kinds of Family and business event needs. The hot lifestyle needs and luxury factors have been taken well into mind while designing the place. The elegant suite and luxe rooms are indeed a steal at the price you get. Oh! On top of the building, the infinity pool can be a perfect retreat for you and your guest. Also, an excellent poolside cocktail party spot.
Cost- Around ₹950/guest.
Also Read: Top 12 Bridal Makeup Artists In Kolkata
4. Oberoi Grand - The Lavish Posh Wedding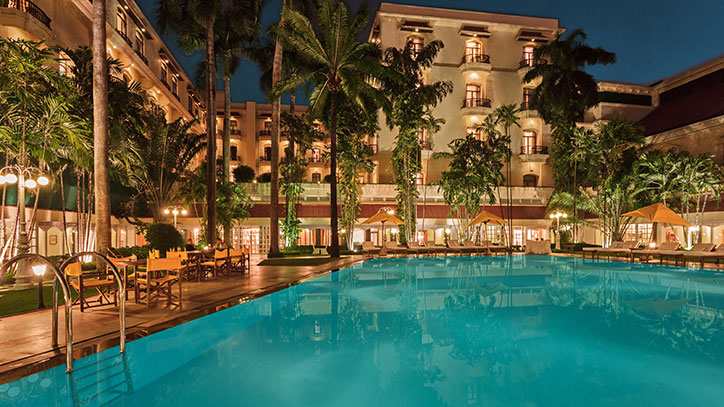 How about a place right in the heart of the city of joy? A gift of British Colonial architecture, and a heritage place. It has been known for its exquisite dining facilities and scrumptious cuisine, since the 1800s. This place is the perfect pick for the crowd that prefers a more classy and hifi wedding place in Kolkata.
Cost- Around ₹3500/guest.
Recommended: How To Organize A Destination Wedding In Udaipur
5. The Lalit Great Eastern- One Of A Kind.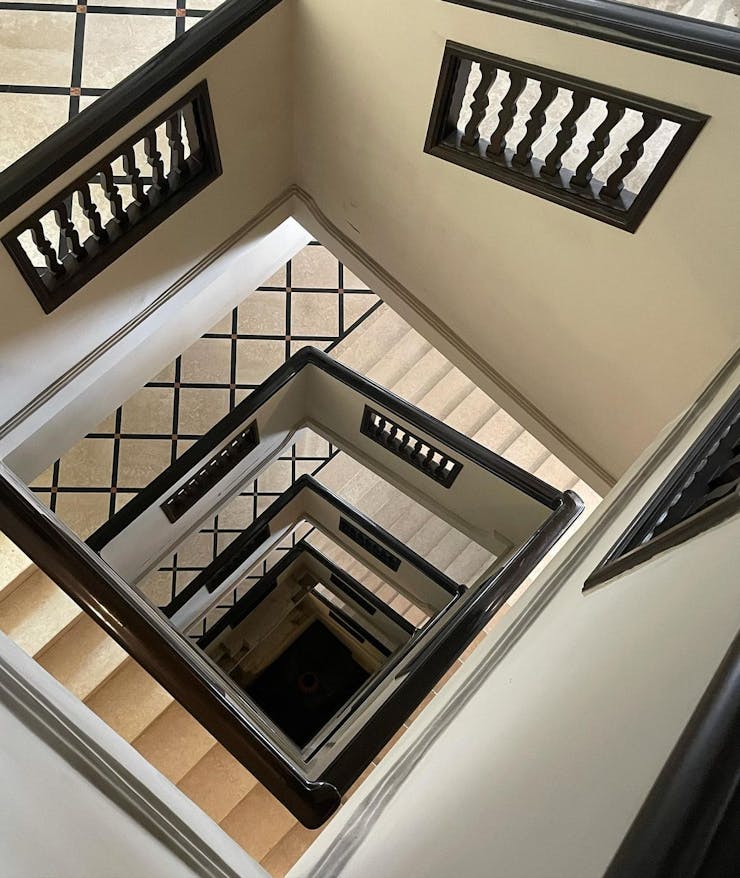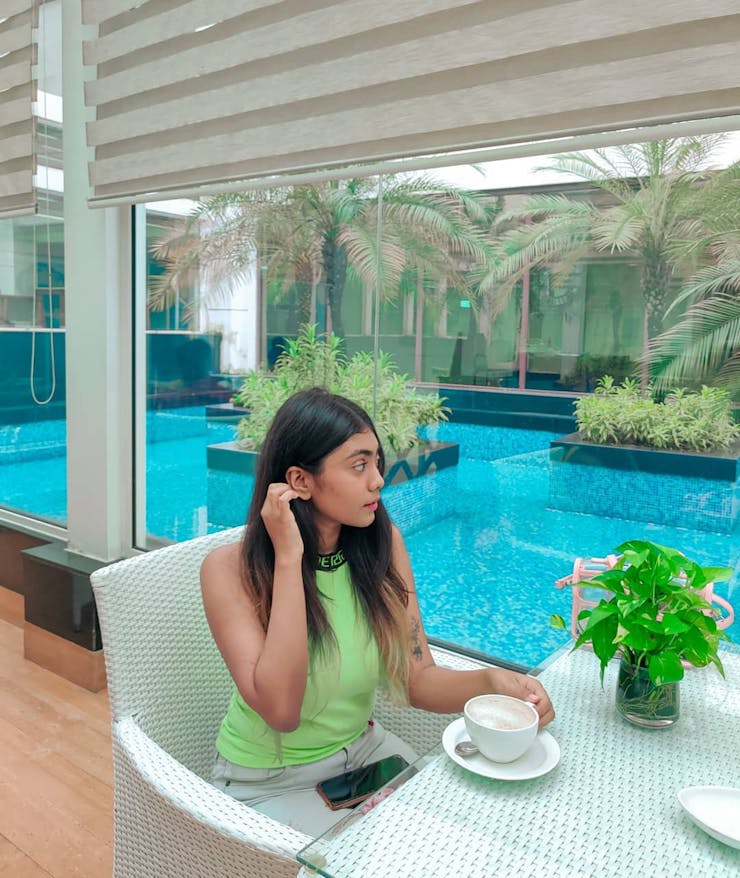 One of the toppers in the list of luxury wedding venues in Kolkata. One of the oldest and constantly operating hotels in India. A perfect blend of Victorian and Edwardian architecture, with a pint of modern style. The venue is located in the centre of the city and is accessible by almost the entire Kolkata. You can easily host a party and a wedding event with almost 500 guests.
Cost- Around ₹1800/guest.
Must Read: 10 Best Locations For Pre Wedding Photoshoot In Kolkata
6. The Taj Bengal- For The Indian Fairytale  Wedding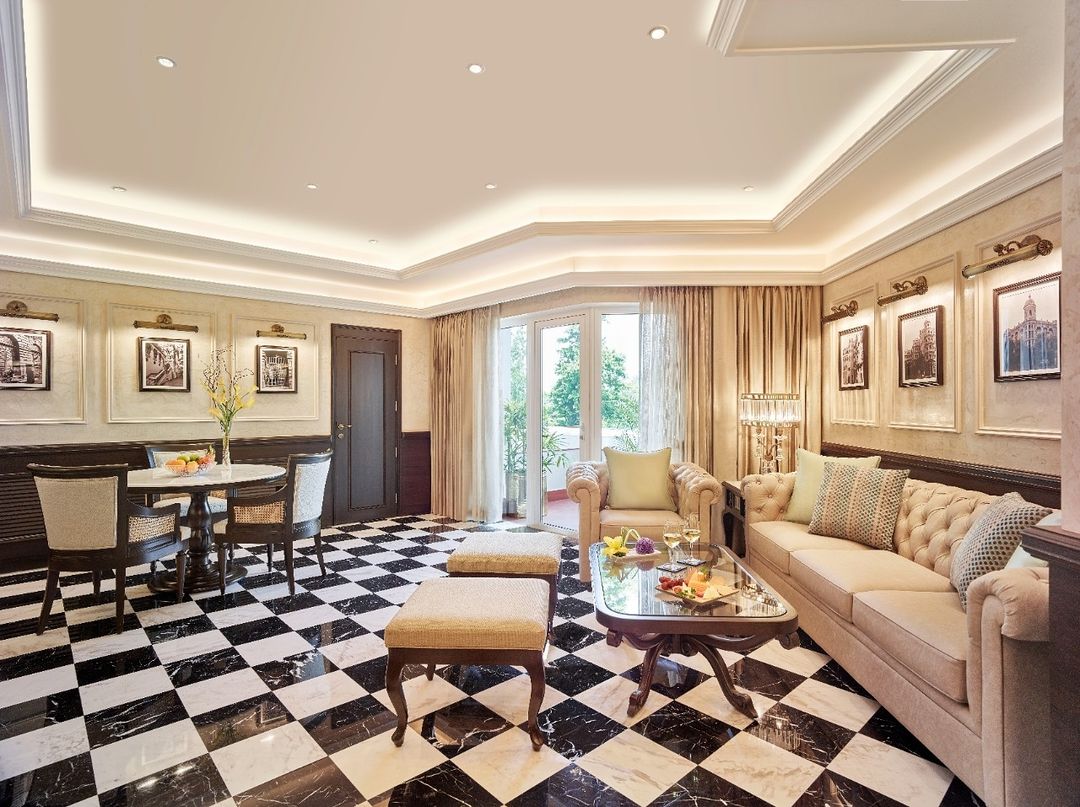 Probably the best wedding place in Kolkata, Taj Bengal is a destination for your grand wedding ceremony. This place offers a complete package of all the services needed to host a classy wedding ceremony, as well as a reception. They further offer a service curated just for you, according to everything you need. As far as I know, this is the best Bengali-themed regency in the entire country.
Cost- Around ₹3000/guest.
7. ITC Sonar Bangla- The Gilded Bengali Wedding.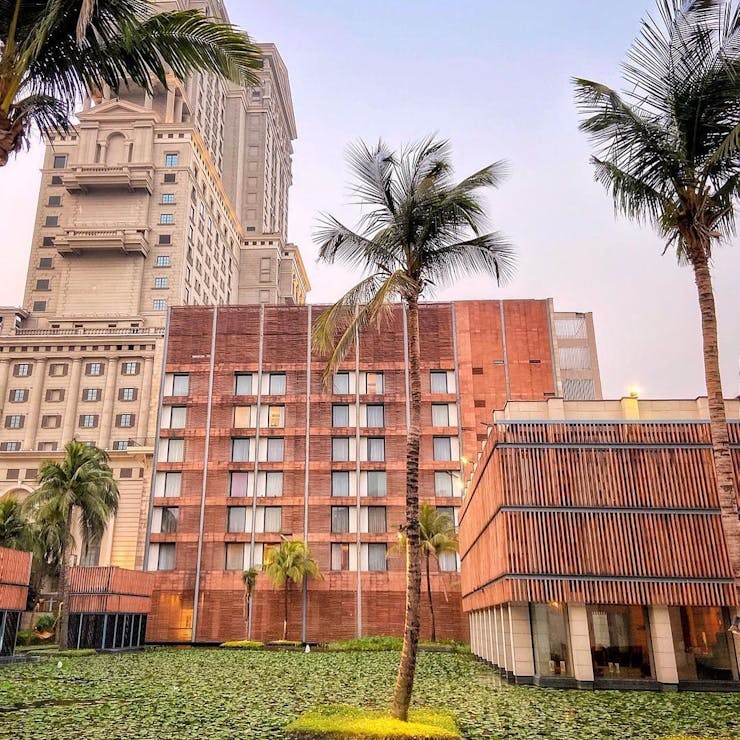 Kolkata's ITC Sonar Bangla is an outstanding destination for your engagement & wedding. Diners are offered scrumptious treats at the location. The ITC Sonar in Kolkata, West Bengal, has a stunning architecture that adds a distinct flair to your special event. You won't have to bother your people who may have come a very long way to join your festivities. The venue serves them with a delightful experience.
Cost- Around ₹1900/guest.
8. Swissotel- A Five Star Experience On A Budget.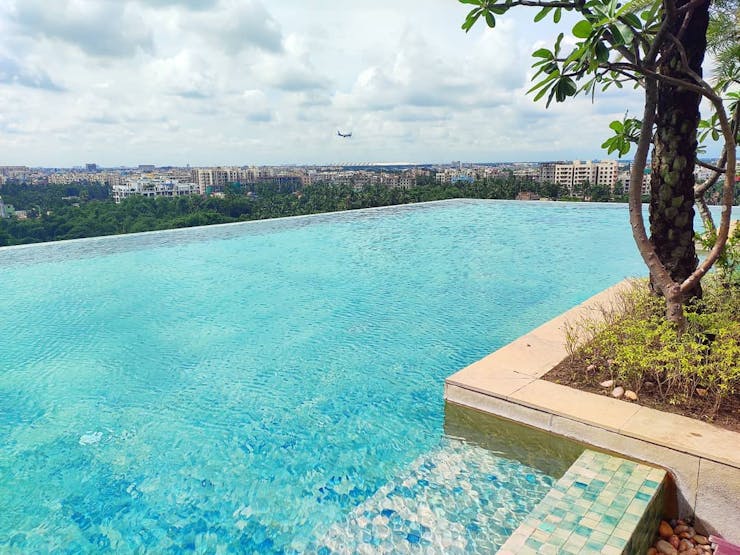 Located at about a 17-minute drive from the Airport, this can be a very convenient venue for you if most of your guests are travelling from a distance. With a service of a plethora of delicacies and exclusive interiors, this can be the one-stop for the entire wedding saga. The place offers an in-house valet service for your guests as well.
Cost- Around ₹2000/guest.
9. The Gateway- Your Destination For A Luxe Wedding.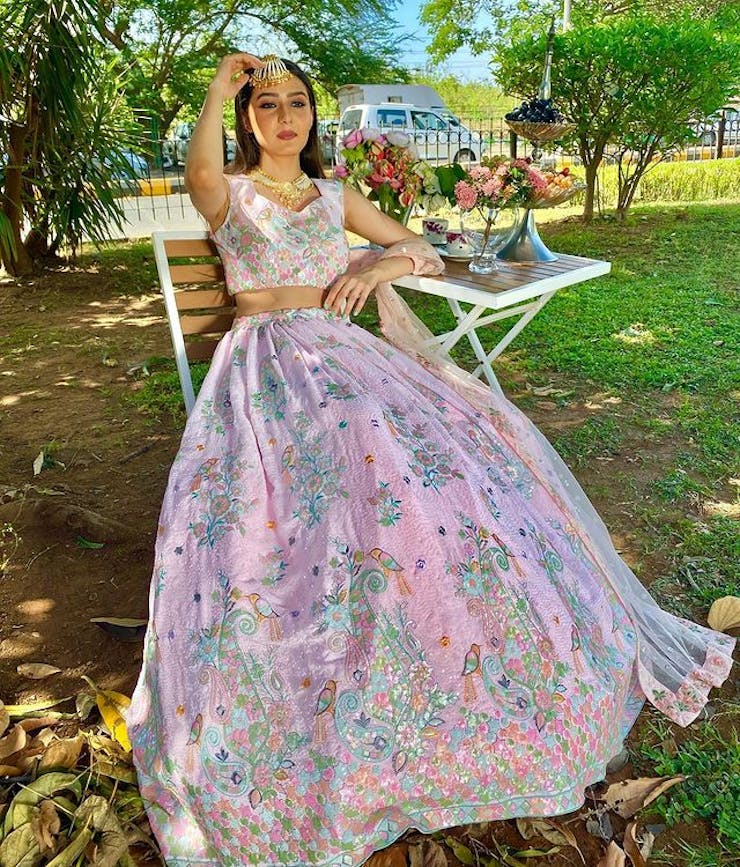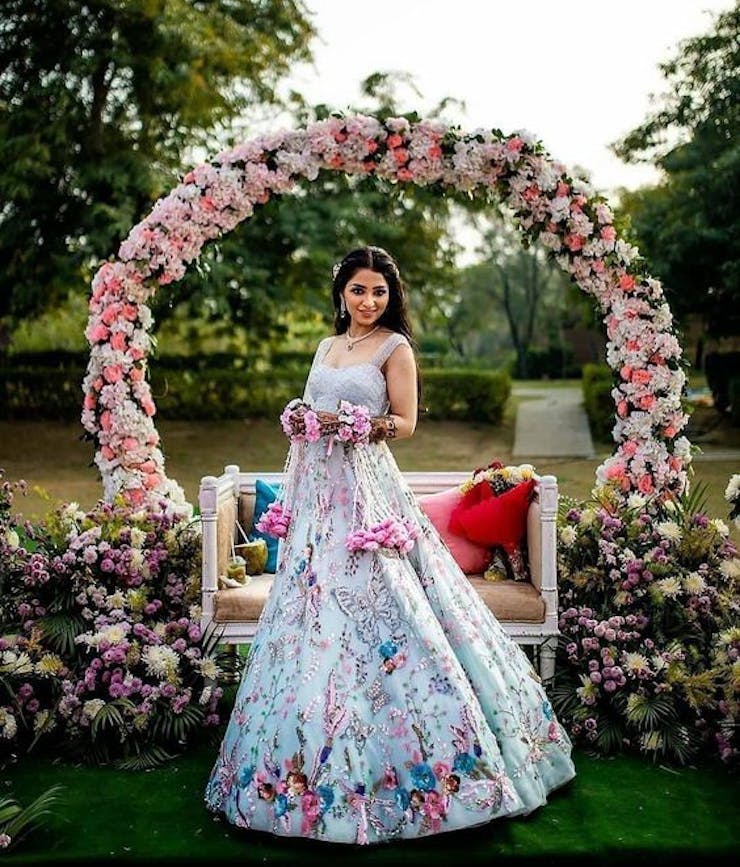 Who doesn't want a fancy, 5-star reception for their wedding? Located at EM Bypass, near Kalikapur, the ballroom of The Gateway can be a host to such a wedding. An easy fit for a ceremony of about 500 guests. And the prices are indeed reasonable, compared to the quality of service offered.
Cost- Around ₹1000/guest.
10. Eco Island- A Wedding Amidst The Waters.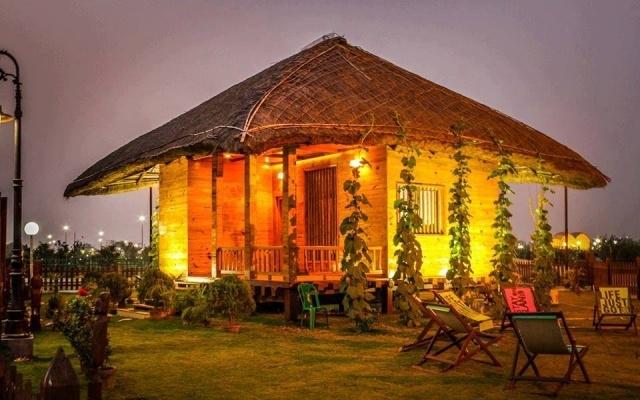 This is not a very heard of the place and is kinda a hidden gem. How about an island wedding within the city? This place is certainly the one if you want it. One of the budget wedding venues in Kolkata. Located in the middle of the Eco-park lake, it serves as one of the perfect Open-air wedding venues in Kolkata.
Cost- Around ₹900/guest.
11. Mayfair Banquets- A Revolutionary Dream In The Wedding Scenario.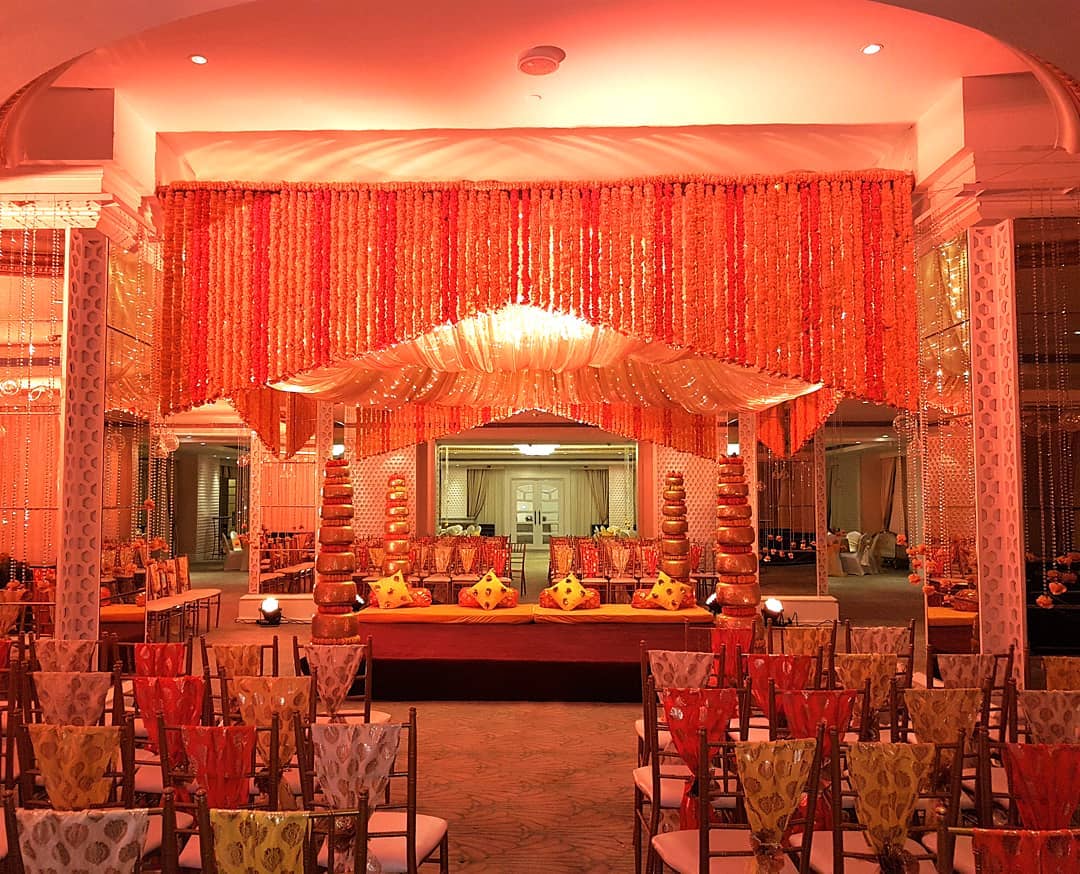 This banquet service hosts not just your wedding party, but also a dream to bring a change that enhances the concept of hospitality and luxury. They have a goal of becoming the largest chain of Boutique resorts and banquets. So be a part of their initiative, along with an experience of the sprawling outdoor as well as indoor venues. 
Cost- Around ₹2200/guest.
12. Rajkutir Swabhumi- A Classic Affair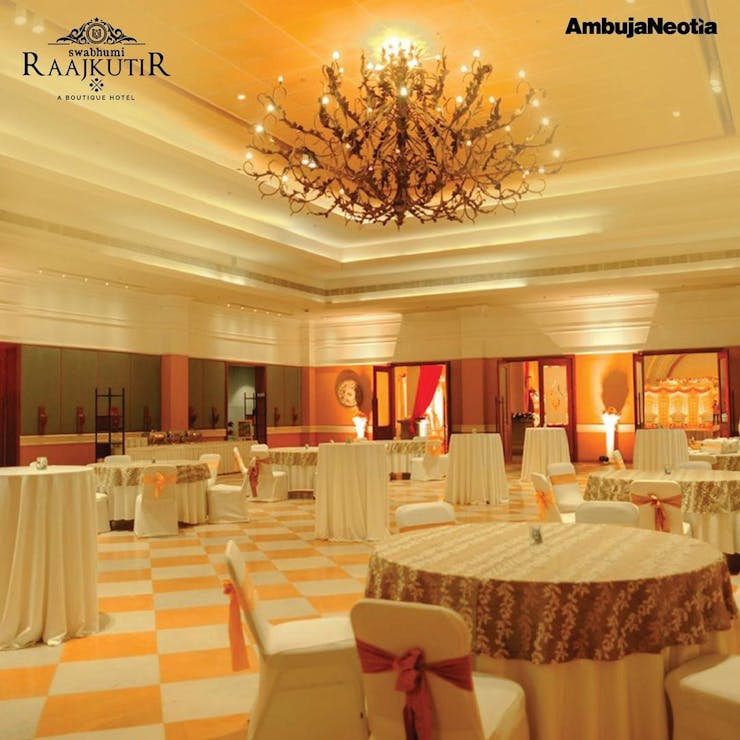 The traditional Bengali-themed venue with a one-of-a-kind ambience. The site hosts a number of party venues, which have some exclusive lawns and banquet halls to its list. The main attraction of the site is its dome-like ceiling and its ethnic architecture.
Cost- Around ₹2100/guest.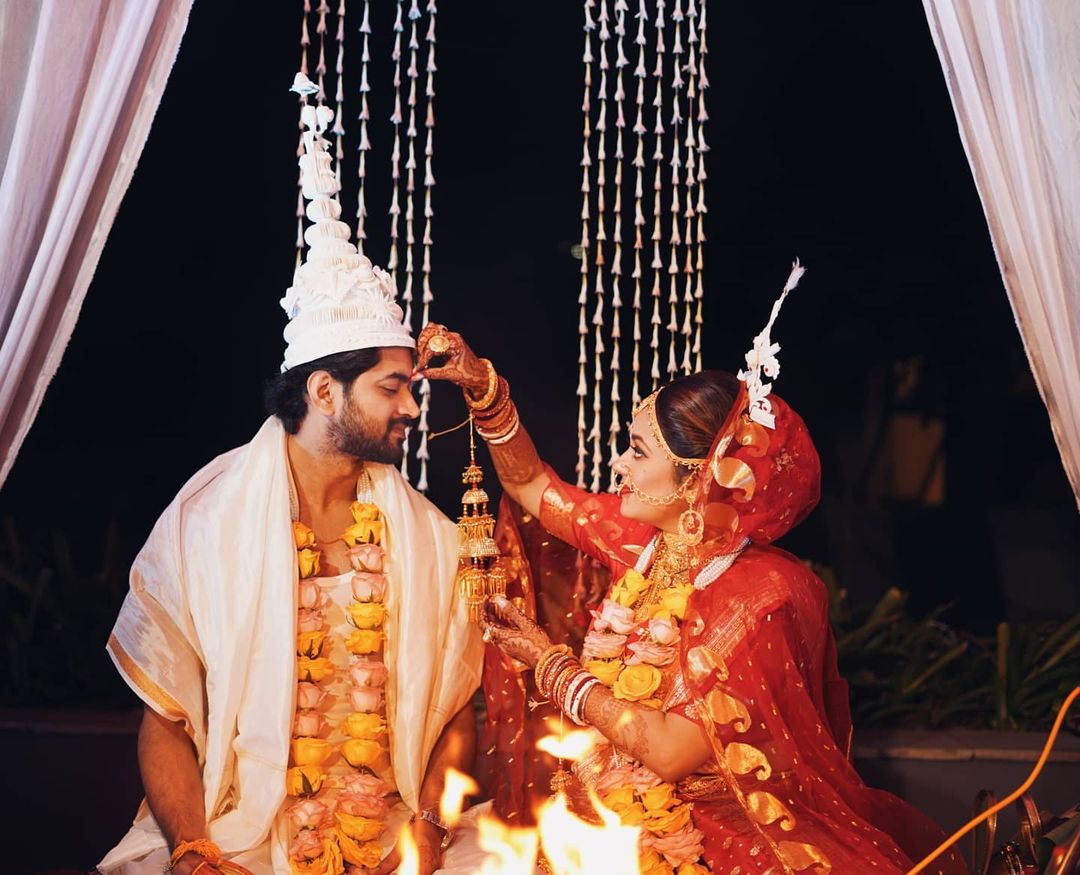 No worries we have some more picks for a budget wedding as well. The next is some of the best banquet halls in Kolkata, on a budget.
13. Club Verde Vista- The Budget Elegance.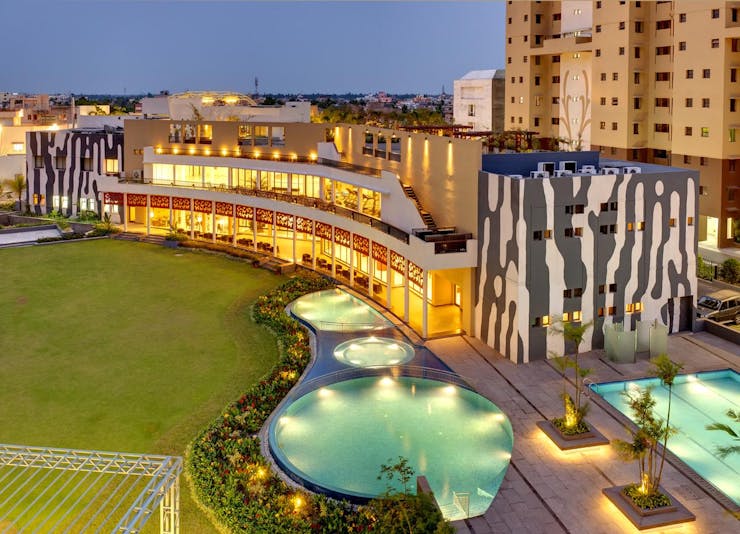 They understand that weddings are a once-in-a-lifetime event, for their clients, and they want to have the best. They offer a huge space to host your wedding. This is added with an exclusive infrastructure, cuisine, and service. And all this you can get at a very pocket-friendly rate.
Cost- Around ₹850/guest.
14. Pc Chandra Gardens- A Paradise.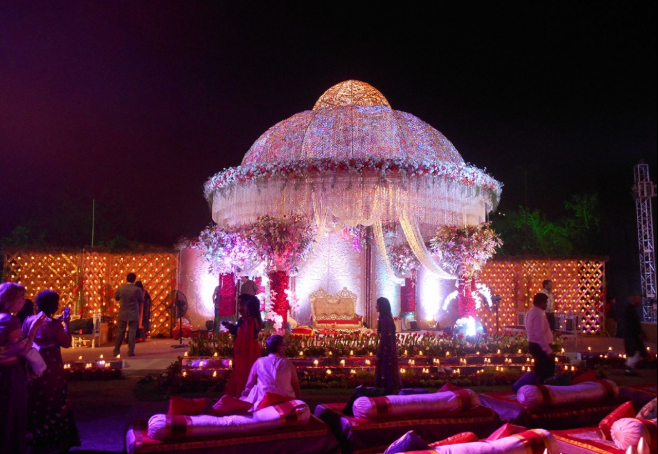 This is one of the most desired destinations among the Middle-class Calcuttans. Probably the best wedding place in Kolkata. It really offers competitive services, that too with the least pinches to your pocket. Be it an outdoor event, or a banquet one, this ought to be loved by you!
Cost- Around ₹500/guest.
15. Mangalam Banquets- Perfect Wedding Destination.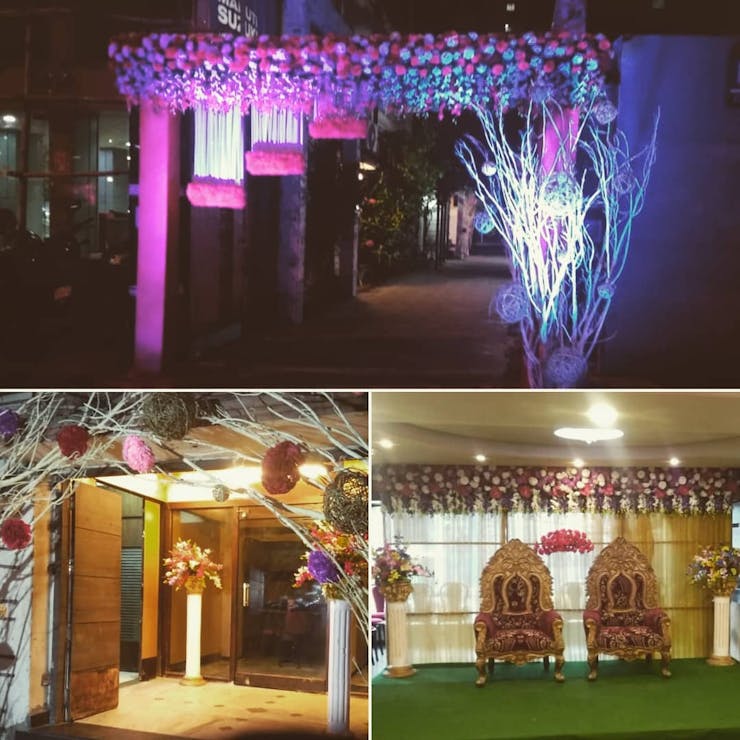 The first step to planning a wedding is picking a banquet hall or the right venue. It is as daunting as it seems. If you are looking for a decent set-up that can easily allow you to host a party of about 200 to 300 guests, this Topsia based venue is just for you. You shall not be bothered about lodging your guests as well.
Cost- Around ₹800/guest.
16. Orchid Garden- For Your Budget Dream!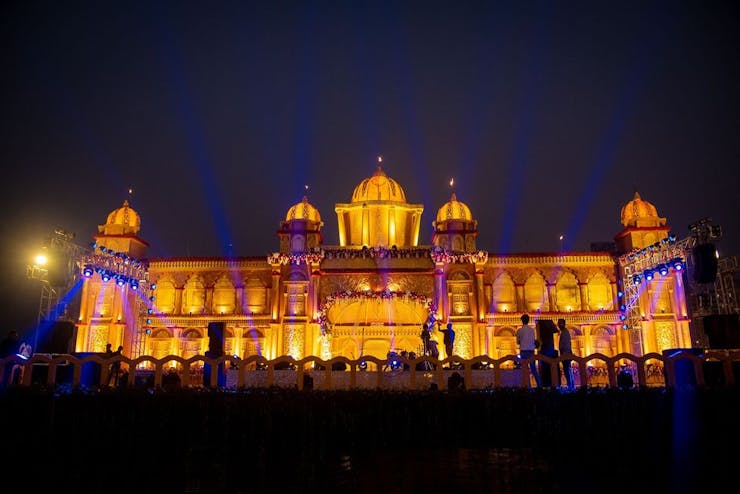 Be it a small or a big celebration, this place has your back. They give special attention to making your event a grand success. Because of their delightful ambience, and jaw-dropping decor, they make a perfect choice for hosting your wedding and engagement parties. Another bonus point is that it is located at a serenity away from the jingles of the busy city.
Cost- Around ₹800/guest.
17. Royal Bengal Room- A Manifestation Of Excellence.
This place is known for offering high quality, and value-added service to its clients. A luxurious retreat, able enough to make you golden memories out of your wedding. Don`t worry if you have a never-ending guest list. This place can offer services of hosting more than 800 guests. Your spot for a big fat wedding!
Cost- Around ₹1400/guest.
18. Fort Raichak- A Gangetic Union.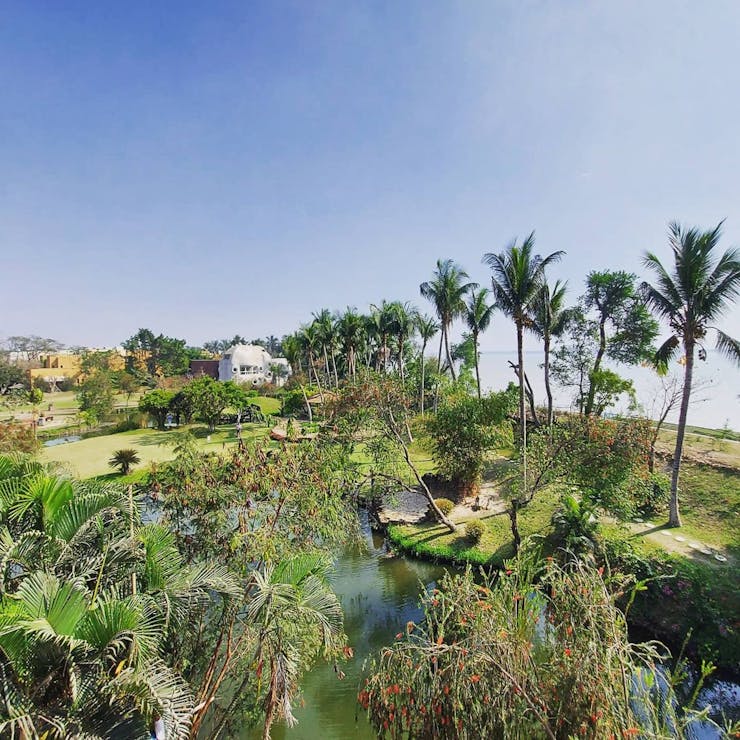 You might have seen Calcuttan lovers spending time and building their love bonds around the banks or Ghats of the Hooghly river. If I were ever to date in Kolkata, that would be my go-to place. But how do you feel about having a regal wedding on the banks of the river Ganges? What a heavenly bliss it would be!
Cost- Around ₹2200/guest.
19. Nalban- A Romantic Foodie Retreat!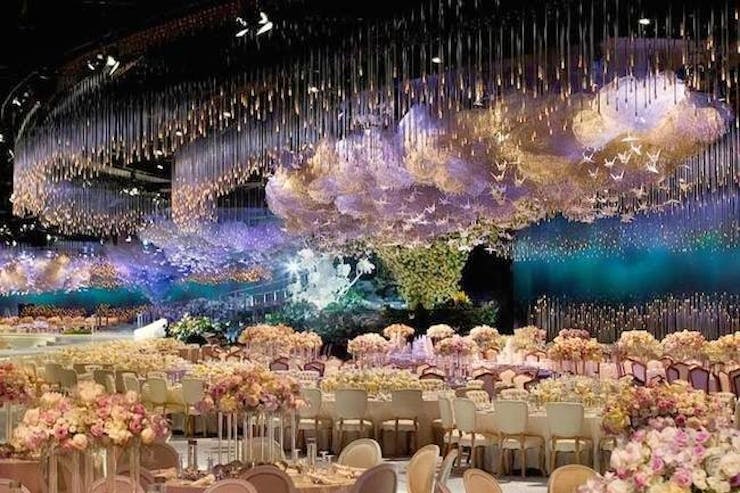 If you are a foodie, you must have a love for NALBAN, for the fish delicacies it has to offer. But have you ever considered it to be a wedding venue? Located in Dhapa, just at the backside of Eco-park, it is excellent among the Open-air wedding venues in Kolkata. Wouldn't say much, just have a try!
Cost- Around ₹800/guest.
20. Bawali- A Swabeki Celebration.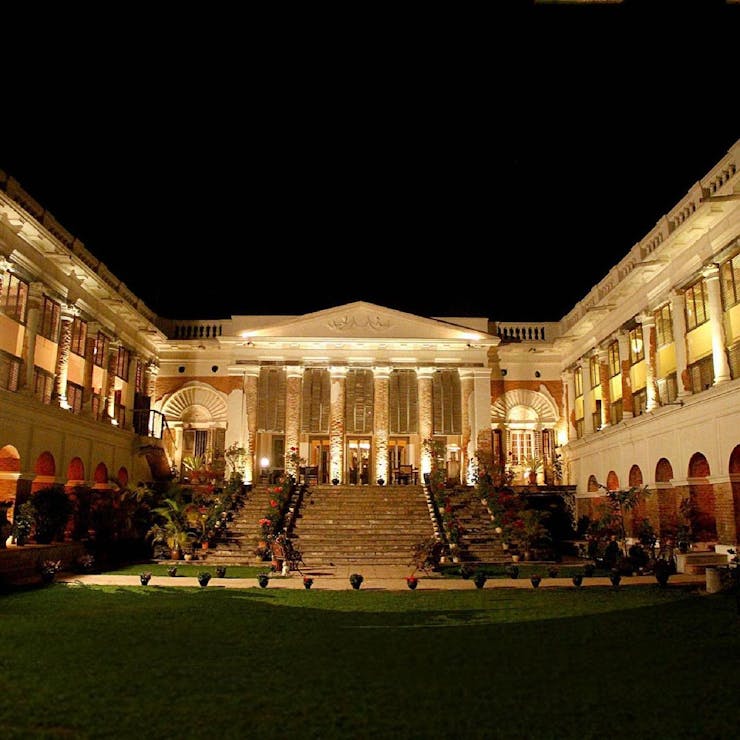 Previously a palace, it is now a heritage resort after undergoing renovation. A combination of contemporary and traditional. Located at about 30 m minutes' drive from the Budge-Budge station, a heaven of the Kolkata wedding venues. If you want to have a destination wedding near Kolkata, this is it! You may even consider this place for your pre-wedding shoot.
Cost- Around ₹1200/guest.
21. Wet-O-Wild- A Pani Paani Event!
How about having your wedding planned at the place where you probably have spent your 1st relationship anniversary? Yes the water park in Nicco Park Kolkata, offers to host your wedding also. It can serve a party of almost 1500 guests. Pretty spacious right? You may even bring in decorators and caterers of your choice.
Cost- Around ₹1000/guest.
22. Jms Villa- For Your Filmy Wedding!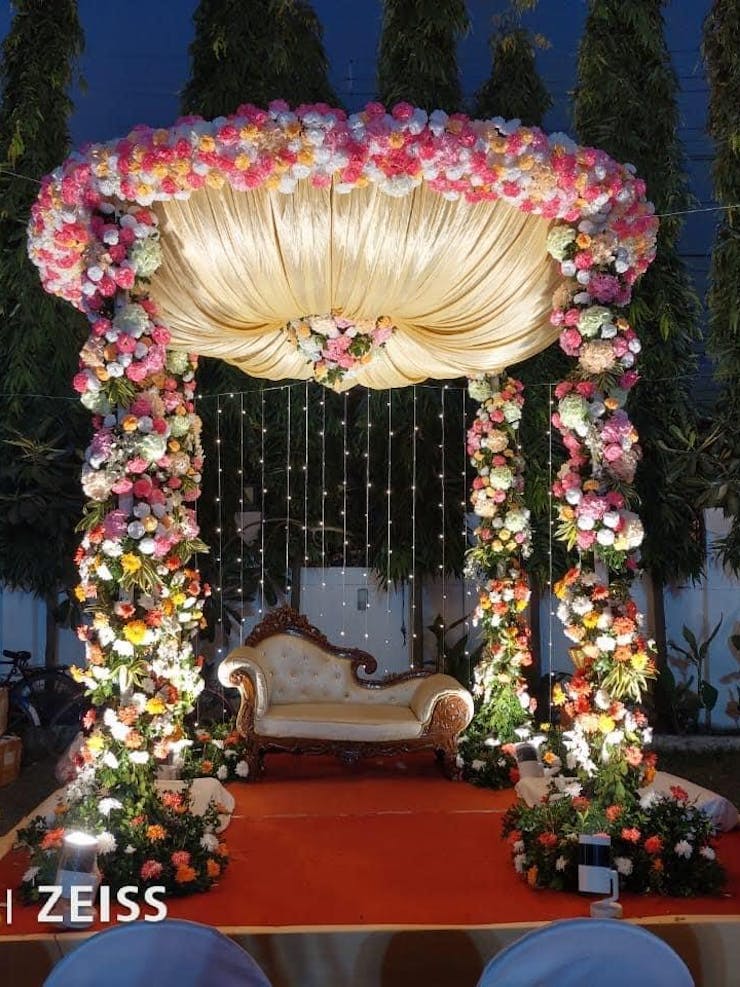 You might have seen this place as a set of many films and serials. This place has lately been hosting other events as well. And weddings are the prime of all. With its picturesque building and scenic beauty, it can be your perfect spot for hosting your wedding. You can easily host a party of about 800 guests. However, this place only offers rental service, and you have to arrange for the catering and decorating services yourself.
23. Sovabazar Rajbari- A Grand Royal Wedding.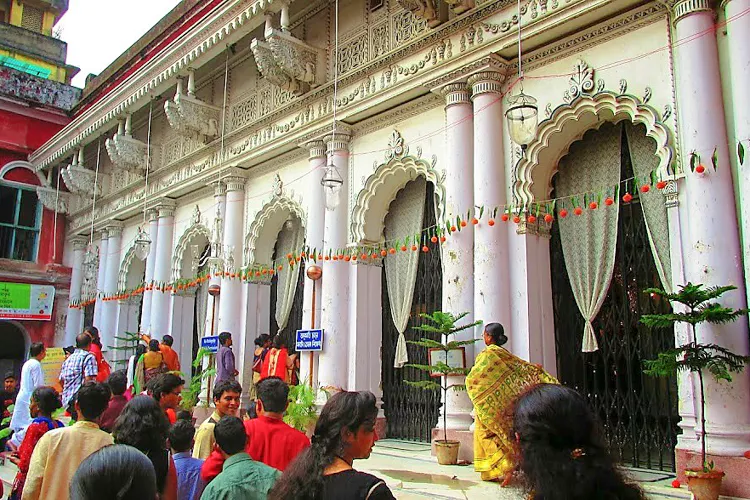 A place that ought to give you those chills of revisiting the past. This is one of the major attractions for the Ghorowa Durga puja. Did you know that you can also host your wedding in this rajbari wedding venue Kolkata? An enticing and rich ambience that is bound to make you feel like royalty, on your special day. Your guests are gonna have a share too!
Cost- Around ₹60000 rental.
24. Vivada Cruises- Your Mermaid Fairytale.
Wanna have a cruise wedding in the cultural capital of the country? This service can make this possible. Previously serving a heritage sail only to the tourists, they now host small weddings in their vessels. The beautiful Bajra themed river cruises can let you host your intimate wedding or engagement.
Cost- Around ₹1800/guest.
25. Vedic Village- A Spa Wedding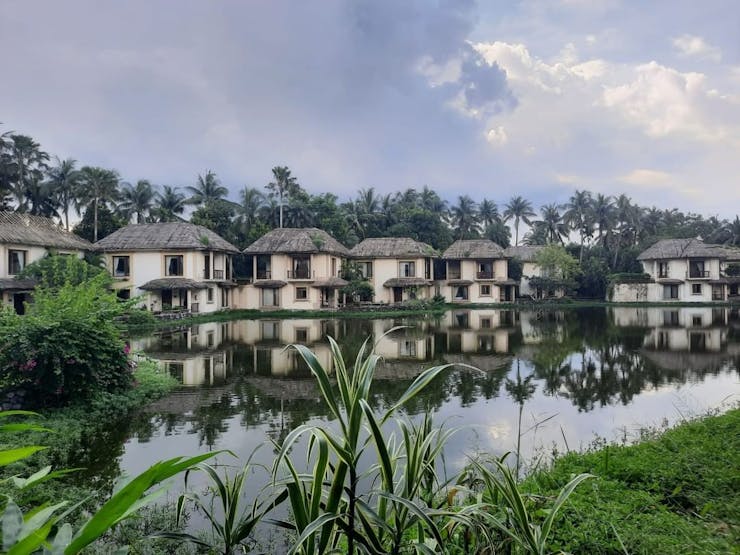 Have you ever considered having a destination wedding within the city? This has to make you consider the thought. A spa resort, known to every Calcuttan, can let you host your lavish, luxurious destination like a wedding. A luxe spa resort that can give you the best comfort for your wedding days.
Cost- Around ₹3000/guest.
Now that you know about the top Kolkata wedding venues, you must be wondering how to know which one is the perfect one for you? The following tips on
How do you decide on wedding venues in Kolkata?
Have a detailed schedule of your requirements ready.
The first thing to do is stay sorted on your expectations from the wedding venue, for each of your functions. This list includes everything from the decor to accommodation, food, hospitality, and everything. I would suggest you make a checklist of all these things in your diary, and keep points for each of these clauses. Go on rating each option you consider, according to these criteria.
Check on your funds.
Now a very important step is to decide on how much you are willing and can spend on all the services you want from your wedding halls in Kolkata. Set your priority list, and things for which you are willing to spend any amount ( there are often such things that you badly want for your wedding day). And yes, don`t forget to provide an emergency fund, which shall only be touched in an emergency. Yes, there is at least a decimal percentage probability of any kind of risk with every venue.
Make a Guestlist.
One more crucial part of venue planning is having a list of guests ready. I know, it's not always possible to have an exact assumption of who would be turning up and who would not. However, make a tentative list of RSVPs, so that you can have your venue booked by the round figure of the number of expected guests. Also, make sure to have some room for the last-minute unexpected guests on your list.
Keep the weather condition in mind
You shall also ponder upon the facts like what time of the year you are getting married, what are the seasonal facilities you need for your ceremony. Like air conditioning for the peak summer months, indoor arrangement for the monsoon, and a warm environment for the chilly winter months. 
Understand the type of guests
Whether it is your Baelgaon wali Chaachi or your Belgium wali Bua. There are going to be every type of guest present at your wedding. And you have to make sure they are comfortable. So, keeping in mind the basic needs of each of them is important while choosing your venue.
Check on the available venues.
Thanks to the lunar calendar, and the faith in astrology. There are seasons for weddings each year in India. So it is very likely to find many venues already taken for your wedding date. So You gotta make a list of the ones still available on the given date. This is kinda primary.
Consider the vendor`s client testimonials
Even if you are not left with a big list of places to choose from, make it a key point to consider the reviews of each of the places. That can be information or experiences that you can relate to and make sensible decisions. I personally feel that reviews give a clear insight into the services and hospitality of a venue, often better than the brochures.
Make a site visit.
The next decision-making step you need to do is physically visit the shortlisted sites. Try to experience the ambiance and decide whether you feel happy about getting married in the place. Also, consider the accessibility of the place. Kolkata is famous for its narrow lanes and cramped streets. Assess if it is possible for guests to reach the place. If cars can be parked properly, etc.
Consider the terms and policies.
Next comes the terms and conditions that come with the contract of booking the venue. Never dare to overlook the points mentioned. Ask for alterations. Negotiating in a way that suits both the vendor and you, can add to the favourableness of the venue. There`s no harm in speaking up. If they accept, fine. And even if it's a no, you got nothing to lose, right?
Understand your personal requirements, and taste.
Now at last, but the most important part. Make sure that every decision you take reflects your personality. The decor, scenery, and everything should well justify your love story!
Hope you will be able to make better decisions about wedding venues in Kolkata after you read this blog.
Coming up with more tips soon.
Till then,
HAPPY READING!!