Here's A list of the best pre wedding photoshoot locations in kolkata.
Mallick Ghat Flower Market
South Park Street Cemetery
1. Princep Ghat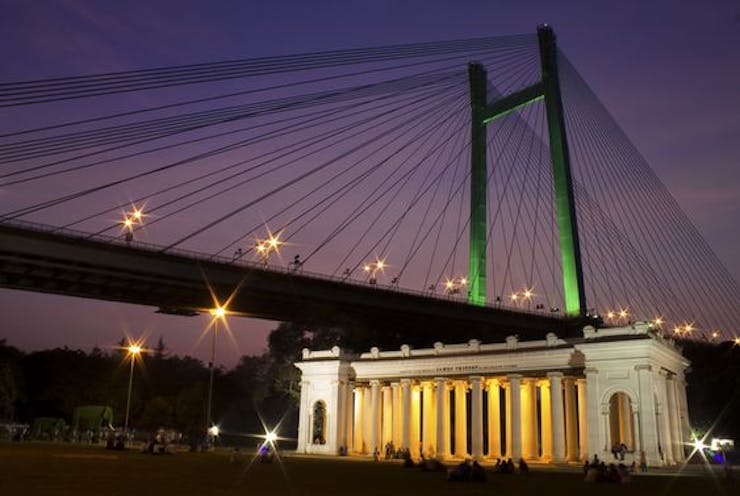 Princep Ghat is one of the most coveted sites for pre wedding photoshoot in kolkata. The Ganges flowing aside, adds to its architectural glamour. The Corinthian pillars with the Vidyasagar Setu in the background make a perfect set.
And how about the boats floating on the Ganges, just below the Vidyasagar setu?
2. Rabindra Sarovar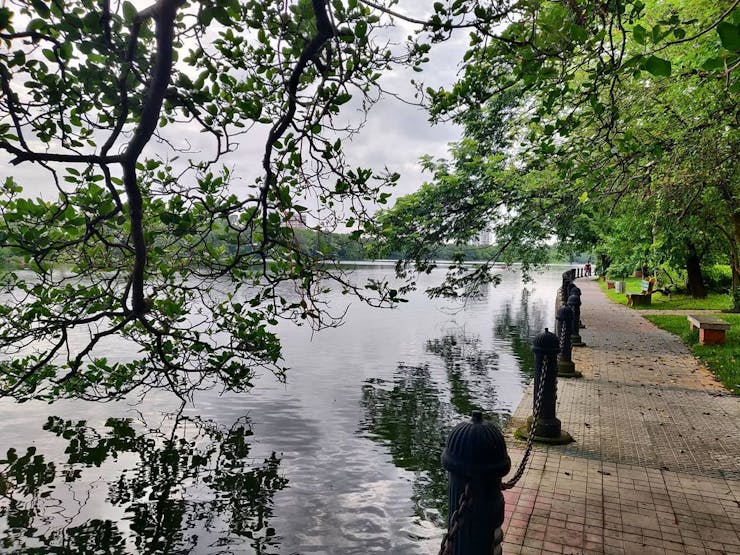 Also known as Dhakuria lake, is a picturesque location for your pre wedding photography.The pavement by the lake, and the greenery surrounding it makes the perfect location.
3. Botanical Garden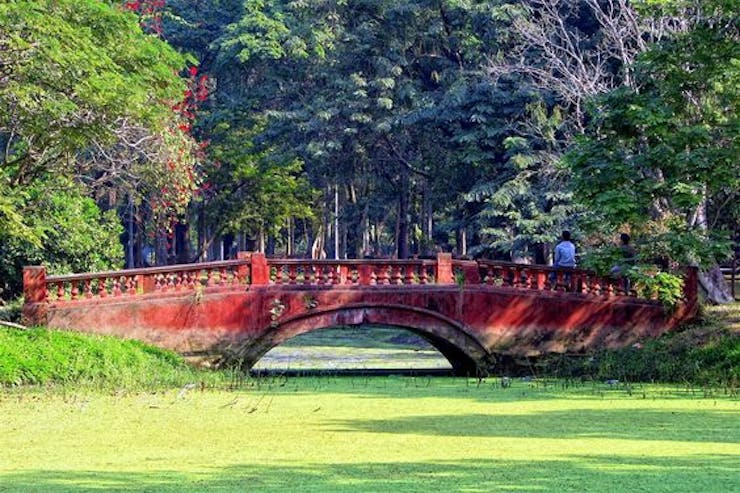 The botanical garden is known for its Banyan tree, amazing hedge sculpture, and giant amazon lily pads. This is located in Shibpur at the western banks of the river Ganges. The natural elements give the couple photographs an incredibly beautiful natural background. You will also get a boating lake to make it more exciting.
4. Mallick Ghat Flower Market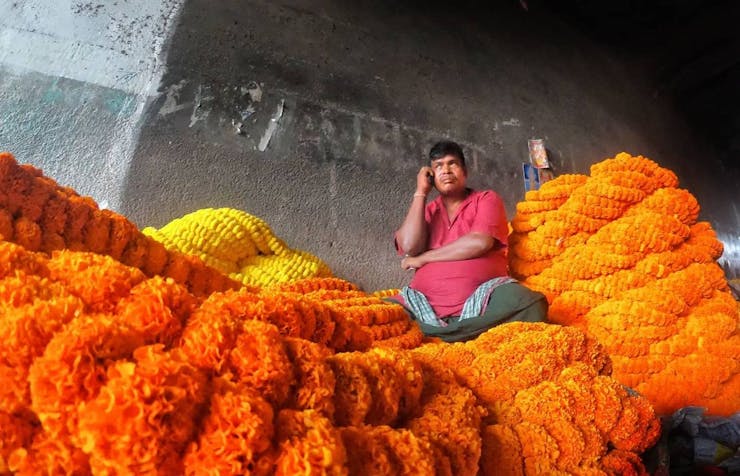 There aren't many things more romantic than flowers. So what could possibly be a better pre wedding photoshoot location, than the biggest flower market in Asia?
5. Bow Barracks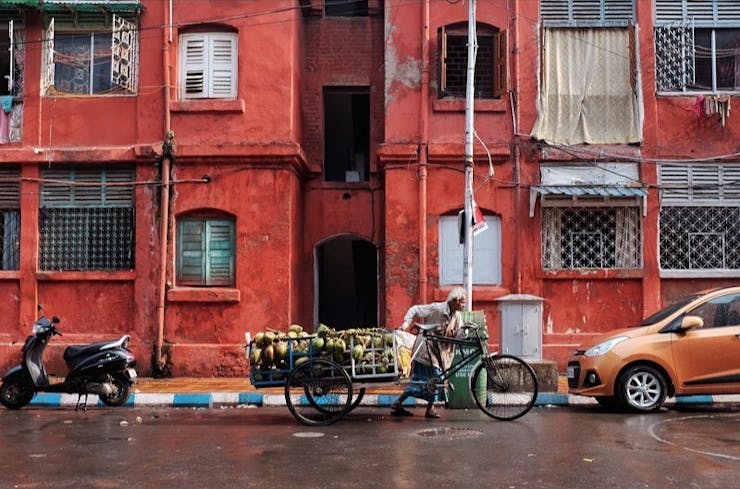 Located just behind the Bowbazar Police station, it was a popular British cantonment. The red brick walls can serve a wonderful background for your photoshoot.
6. Victoria Memorial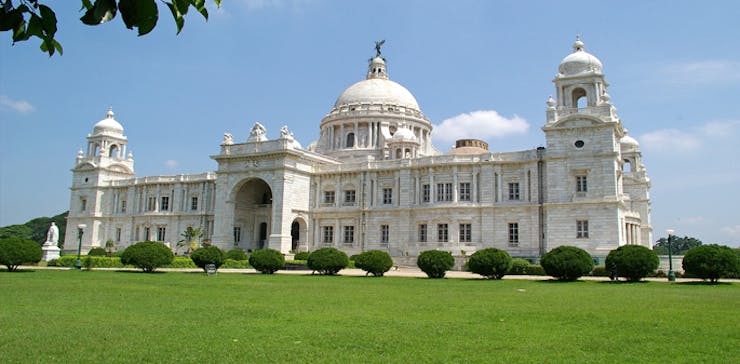 The Victoria Memorial is a dazzling display of British colonial aesthetics with an extraordinary confluence of European, Indian and Persian styles.
This place is known as the 'couple's hangout and has become the ideal spot for pre wedding photoshoot along with its beautiful gardens.
7. Maidan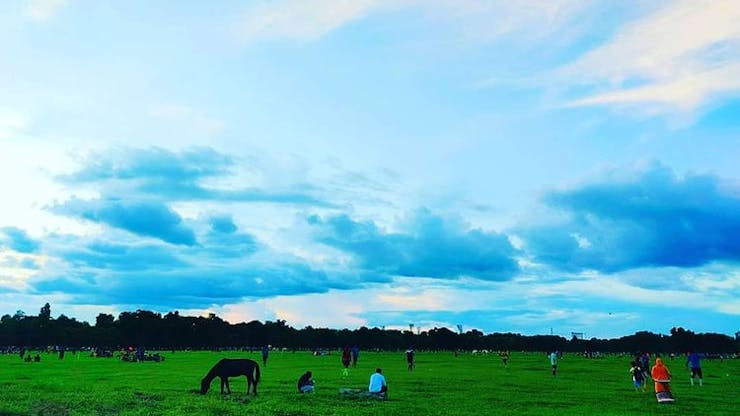 What can be more beautiful as a backdrop, than the lush green grasses with horses strolling around? 
And how about the heritage tram line adding to the Calcuttan essence of your shoot? I can already hear 'chol rastay saji tram line' playing in my head!
8. South Park Street Cemetery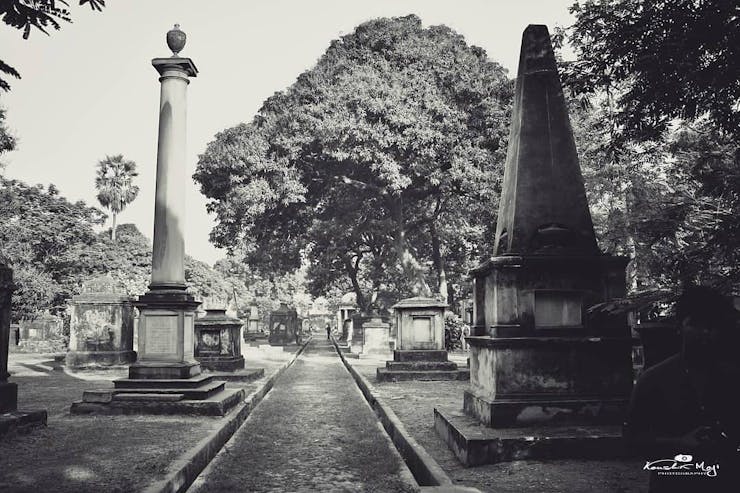 It was a burial place for the dead in the past. But, it stays as a beautiful photography venue today. The tombs are the main attraction of the place and serve as picturesque photography backdrops, especially for couples.
9. Jorasanko Thakurbari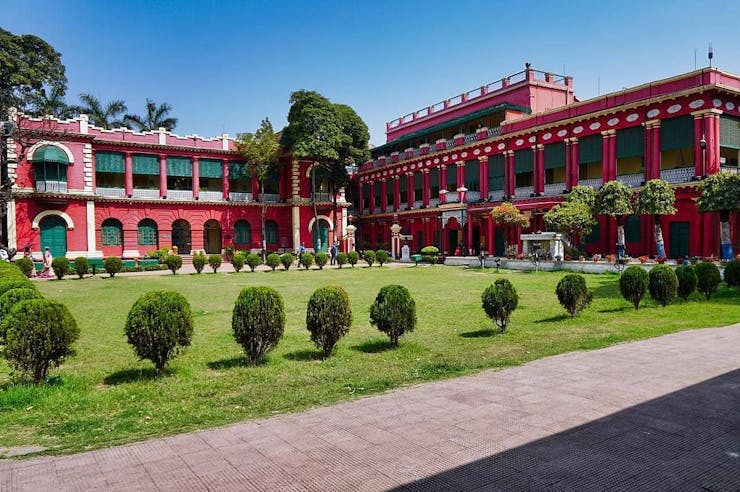 It is the residence of the Nobel laureate Rabindranath Tagore and the palace of the Tagore family. You can feel a royal aesthetic around and in the venue. 
You may choose the white pillars of the thakur dalan as a perfect backdrop for your vintage themed photoshoot.
10. Bawali Rajbari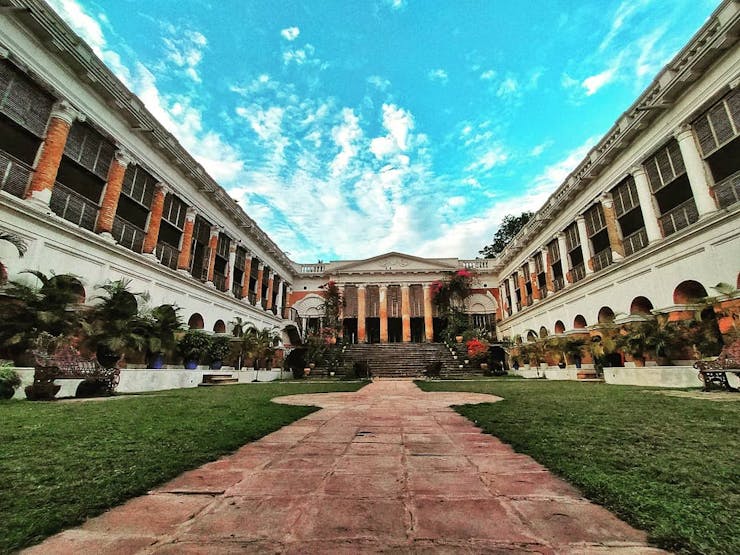 Another venue for exploring the royal glory along with a dash of rich bengali architecture as a backdrop. The Rajbari Bawali, and the ruins of older Rajbari can be the perfect pre wedding photoshoot locations near kolkata.