To plan a grand wedding that we had dreamed of, we always need a professional wedding decorator who can execute our plan through their wonderful wedding venue decoration. An experienced wedding decorator makes your wedding day a remarkable experience. Deciding upon wedding theme, lights, sound, food menu and all other elements of a wedding event requires comprehensive knowledge and years of experience in wedding management. Couples in Kolkata take advice from renowned wedding planners to organize a memorable wedding. Hiring a well-known wedding planner in Kolkata will make a difficult job look easy. It can provide you with a stress-free environment and save you valuable time to enjoy every moment of your wedding. A gorgeous wedding venue, with stunning decor and grand entry, is all you need to wow your guests with a spectacular wedding look.
So, delve into this comprehensive list of top wedding decorators in Kolkata to plan a dream wedding decoration.
1. Veydaa Event Wedding Planners In Kolkata
 Veydaa is a leading event planner in Kolkata which is admired for its unique wedding planning and decoration. Their wedding planners always make sure to deliver you the best service to make your D-day a grand and memorable one. They offer you ample services and assistance in deciding the eye-pleasing venues, florists, and best caterers to provide you with a delightful experience on your wedding day. Veydaa is also popular in creating breathtaking moments in a destination wedding. They can turn your dream into reality by provident a plethora of services at feasible prices.
Their services include -
Selecting a stunning venue
Culinary services prepared by experienced chefs.
Style & decor that provides classic appeal.
Remarkable light, sound & DJ facility
Creative photography & videography
Styling & Grooming Luscious wedding cake
Website Link: veydaa.com
Starting Package: 6,00,000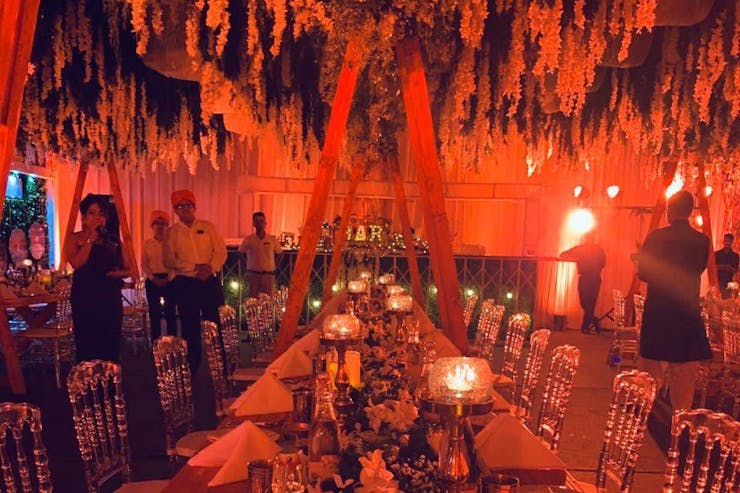 2. Nitin Jaiswal Events Planner In Kolkata
         Looking for some latest and trending wedding theme ideas? Here is the answer to your search – Nitin Jaiswal Events, a creative wedding planner in the city of joy. A renowned team of talented wedding planners who have planned numerous weddings in Kolkata. Having a great team of top-notch venue designers, creative cinematographers, and highly-talented professionals they can easily turn your wedding event into a B-town grand event. So, if you are planning to marry in a celebrity style then Nitin Jaiswal will be the perfect wedding planner for you.
 Their amazing services include-
Starting Package: 5,00,000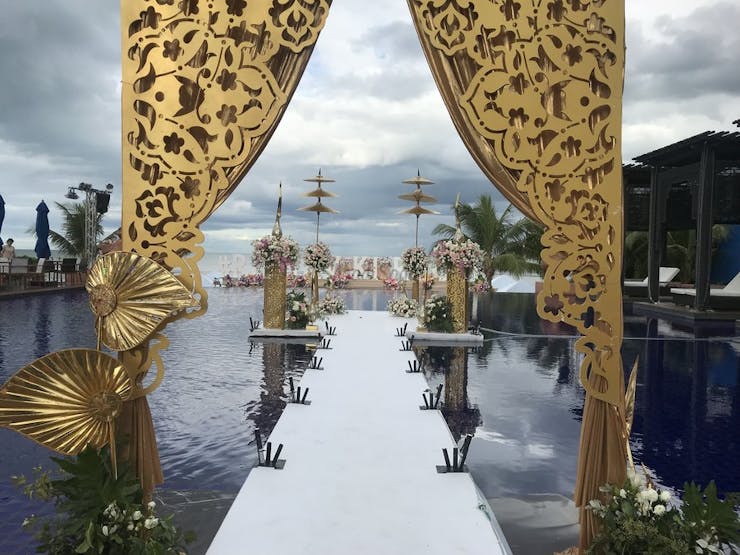 3. Wedding Sutra, Event Planner In Kolkata
You might have come across this name over the internet while searching for top wedding planners.
Wedding Sutra believes in celebrating togetherness and that's why they come up with the best and most innovative wedding decoration ideas to plan a grand wedding. Their team can assist you from choosing a designer lehenga to finalizing a captivating stage décor. Wedding Sutra manages your event like a beautiful fairy tale wedding. Started their journey in 2011, they have traveled a long way and gained enough experience to make your event special and memorable.
Their appreciable wedding service includes –
Classy wedding invitations stunning venues
Memorable honeymoon trips
Website Link: weddingsutra.co.in
Starting Package: 8,00,000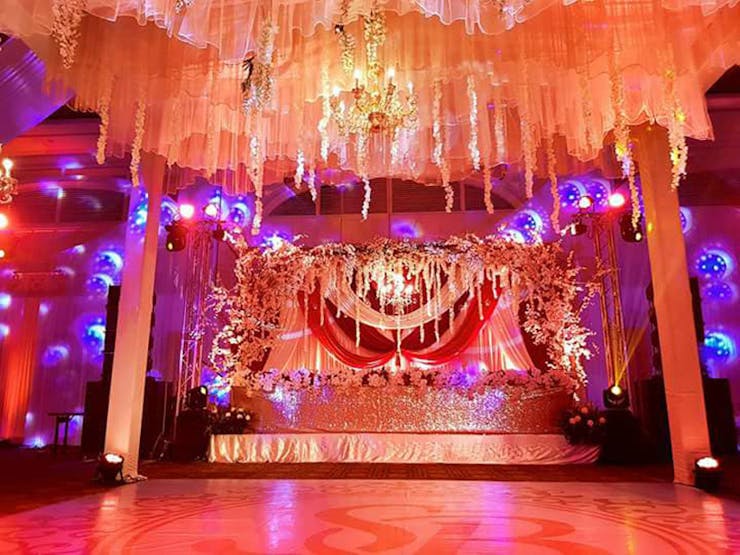 4. Artrageous Wedding Planner In Kolkata
A wedding marks the beginning of a new beautiful journey and to create the beginning of this new life more wonderful you need to hire the best wedding decorators in Kolkata. Artrageous wedding planner offers personalized wedding services at a budget-friendly price. They strive to provide their best efforts to make every moment of your wedding a cherishable memory. Astrageous can be your one-stop solution for all your wedding needs. Their wedding service is available for pre-wedding, wedding, and post-wedding ceremonies. Their innovative ideas and remarkable planning will surely impress your guests. You can customize their wedding packages as per your needs.
Their outstanding services include –
Photography & Videography
Guest support & hospitality
Starting Package: 2,00,000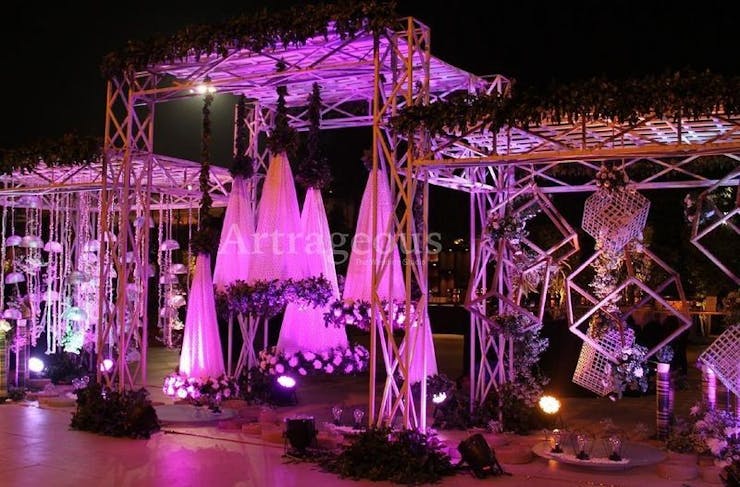 5. Crystal Ball Events Planner In Kolkata
If you are looking for an event planner who is experienced in handling, bengali wedding decoration then end your search by visiting the "Crystal Ball Events" website. They are well known for working on creative wedding themes. From planning great corporate events to handling grand wedding events, they have expertise in managing all kinds of events. You can also fulfill your dream of a heavenly destination wedding by hiring these young and energetic professionals. Their European theme weddings are gaining immense popularity in the wedding world. You will get the perfect bridal makeover, fashionable lehenga, and everything that is required to make you look like a fashion model. Crystal Ball has successfully planned weddings in popular destinations of India as well as abroad. From welcoming your guests warmly to serving them with the best services, all are available at an affordable price.
They offer services such for –
Sangeet, Varmala & other wedding ceremonies
Private parties and much more
Website Link: crystalballevents.in
Starting Package: 2,50,000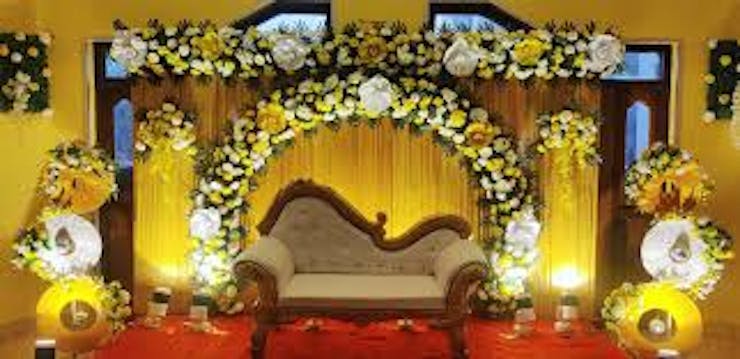 6. Viola Flowers Wedding Planner
Viola flowers is a prestigious wedding planner company based in Kolkata, that offers supreme level service to make your wedding a grand celebration. They are well known for their professional level of wedding event decoration. If you are looking for a low-budget planner then, Viala flowers is an ideal option for you. They add an aesthetic appeal to your wedding venue with their creative ideas.
You can choose a variety of wedding themes and customize them according to your choice. Thus, we can say that viola Events is a team of knowledgeable and experienced professionals who can plan your wedding on a low budget that nobody else can do.
Their services include –
Starting Package: 2,50,000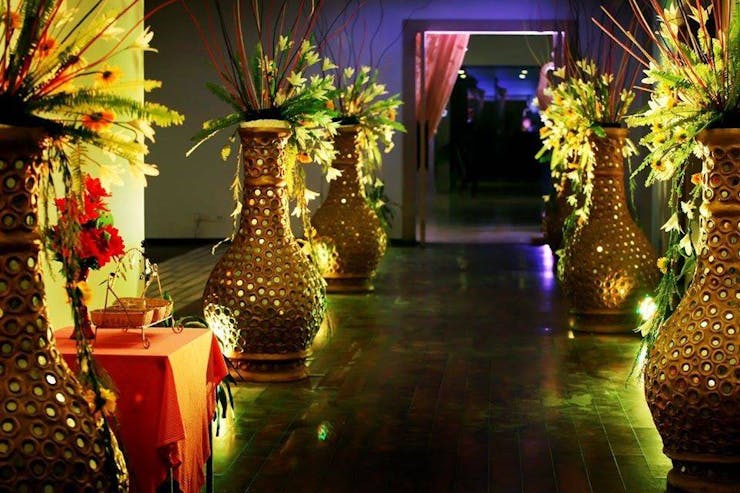 7. New Jugnu Decorators
Known as one of the best wedding decorators in Kolkata. New Jugnu Decorators specializes in wedding and event management. They are a team of dedicated and hard-working professionals who can turn your wedding event into a royal celebration.  Their services come up with all the luxurious amenities and top-class features to create a larger-than-life effect in your wedding day celebrations. Be it an engagement ceremony or a wedding reception they are ready to cater to all your needs. They make sure to provide a mesmerizing look to the venue with delightful decoration.
Working since 1990 in the wedding decoration industry, they have gained much experience in crafting a beautiful and memorable wedding story.
Their services include –
Starting Package: 1,60,000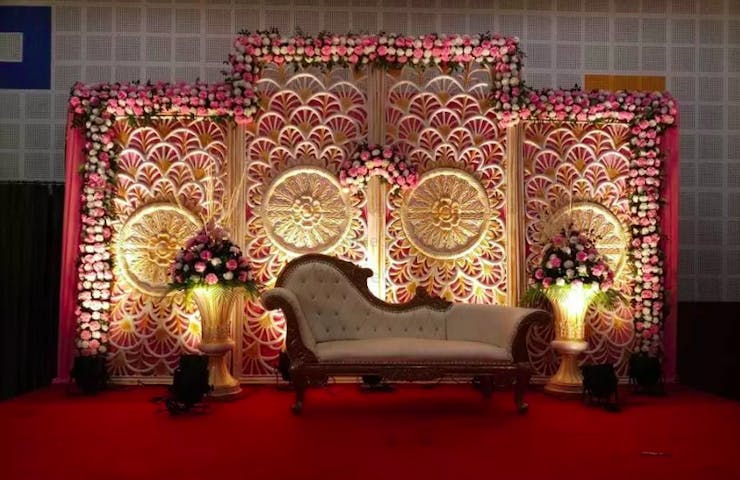 8. My Mandap Wedding Planner
Worried about how to achieve the best decoration for wedding in a budget-friendly package, then head over to "My Mandap" online site. If you are seeking a grand affair with some innovative ideas then this wedding event planner can surely help you. They have always made their clients happy with their outstanding services. Starting from booking in a luxurious hotel to taking care of your guests, they will never let you be stressed about anything related to your wedding management.
Whether you want a royal wedding in the palaces of Rajasthan or a sea-beach destination wedding in Goa, they can manage it all really well. My Mandap always keeps in mind your choice and preferences and makes your dream wedding a grand success.
Website Link: mymandap.in
Starting Package: 5,00,000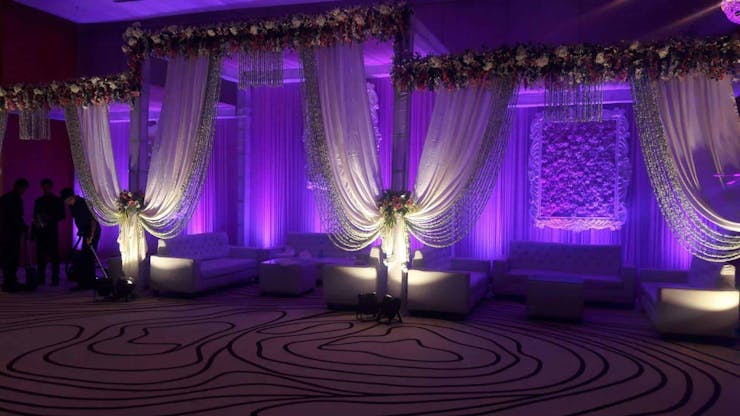 Few Things To Keep In Mind While Hiring A Wedding Decorator –
Make sure to finalize your wedding budget before consulting an event planner.
Choose a decorator who has much knowledge and expertise in this industry.
Look for a well-organized and planned decorator who has knowledge of all the latest trends.
Make sure that they are available on your wedding date.
Try to know about their working style and how many weddings they have managed before.
Ask them to show pictures of a few projects they have handled before to get a clear idea about their work.
Make sure to enquire about their payment and cancellation policy both to avoid any future fuss.
So, these are some popular wedding decorators in Kolkata who can help you plan a dream wedding. We hope these ideas may benefit you to choose an ideal planner for your wedding.