It wasn't long back when Bong brides did their hands in red Alta. But with the globalization of different art forms which includes the appreciation of the intricate and beautiful mehndi designs, this form of body art found a home in Bengal.
Mehendi, in Bengal, today is as loved as it is in any other state. After all, how long can the intellectual art-loving Bongs stay without appreciating the beautiful art done with the paste of the fragrant Mehndi leaves?
So today, we are up with some beautiful Bengali mehndi design, that is currently taking the Bong wedding market by storm.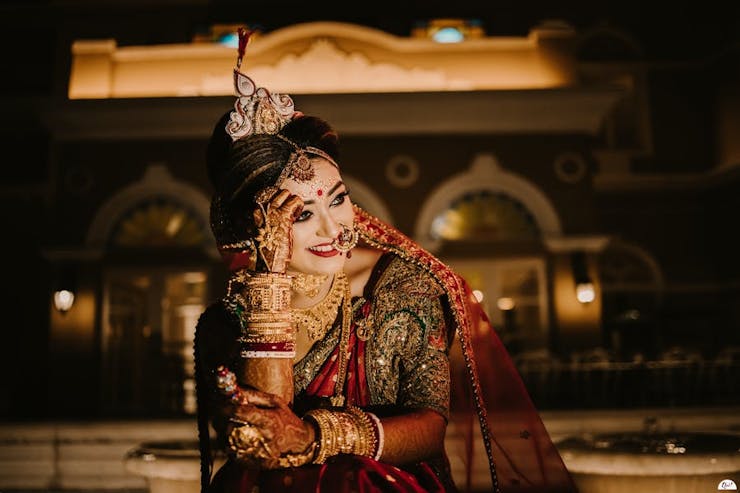 Rajasthani Mehndi Designs
Pakistan Inspired Mehendi Design For Brides.
Simplistic Bengali Mehndi Design.
African Inspired Bengali Style Mehndi Design
Punjabi Style Mehndi Design
1. A Moroccan Style Mehndi.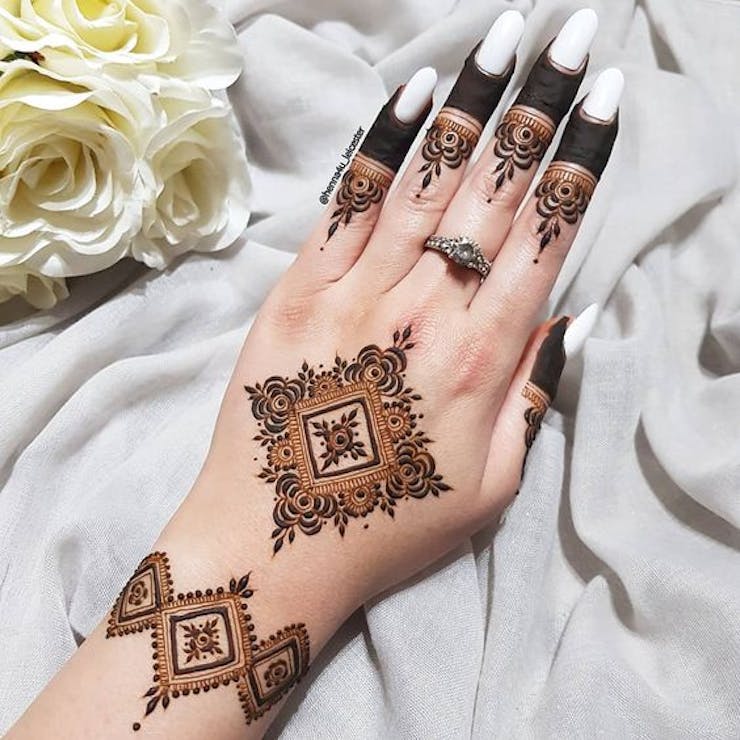 The Moroccan-inspired Bengali mehndi design can be featured by rhombus-like shapes, simple and not too elaborate designs. However, these beauties can stalk the eyes of anyone. They don`t lie any less in their beauty.
This style follows morocco's indigenous tribal art style that uses a range of aboriginal symbols and patterns. The geometric lines and the West-ish touch in these designs make this a quirky and sought-after style of mehndi design for the bride.
Must Read: Haldi Ceremony - A Beautiful Indian Wedding Ritual
2. Mandala Mehndi Art.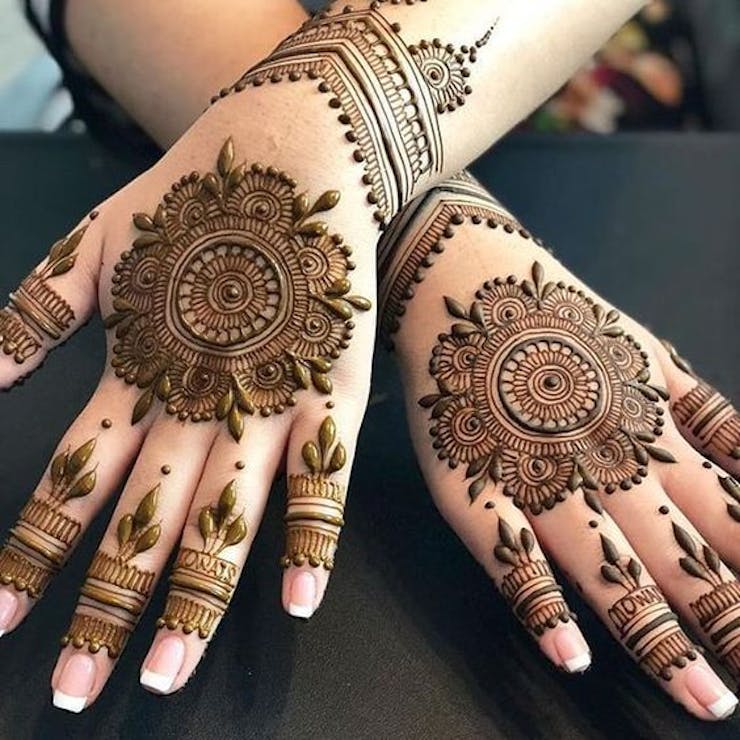 Mandala means circle according to the ancient Buddhist and Hindu meditative culture. Mandala art is a form that denotes the symmetry of the greater cosmos through circular and geometric patterns. This art form has lately been adapted into mehndi designs lately. Mandala art is all about embracing the ultimate cosmos like peace and composure within. And what could possibly be a better type of design that radiates this calm around the bride, on the days that are supposed to leave her overwhelmed with a lot of emotion.
3. Rajasthani Mehndi Designs.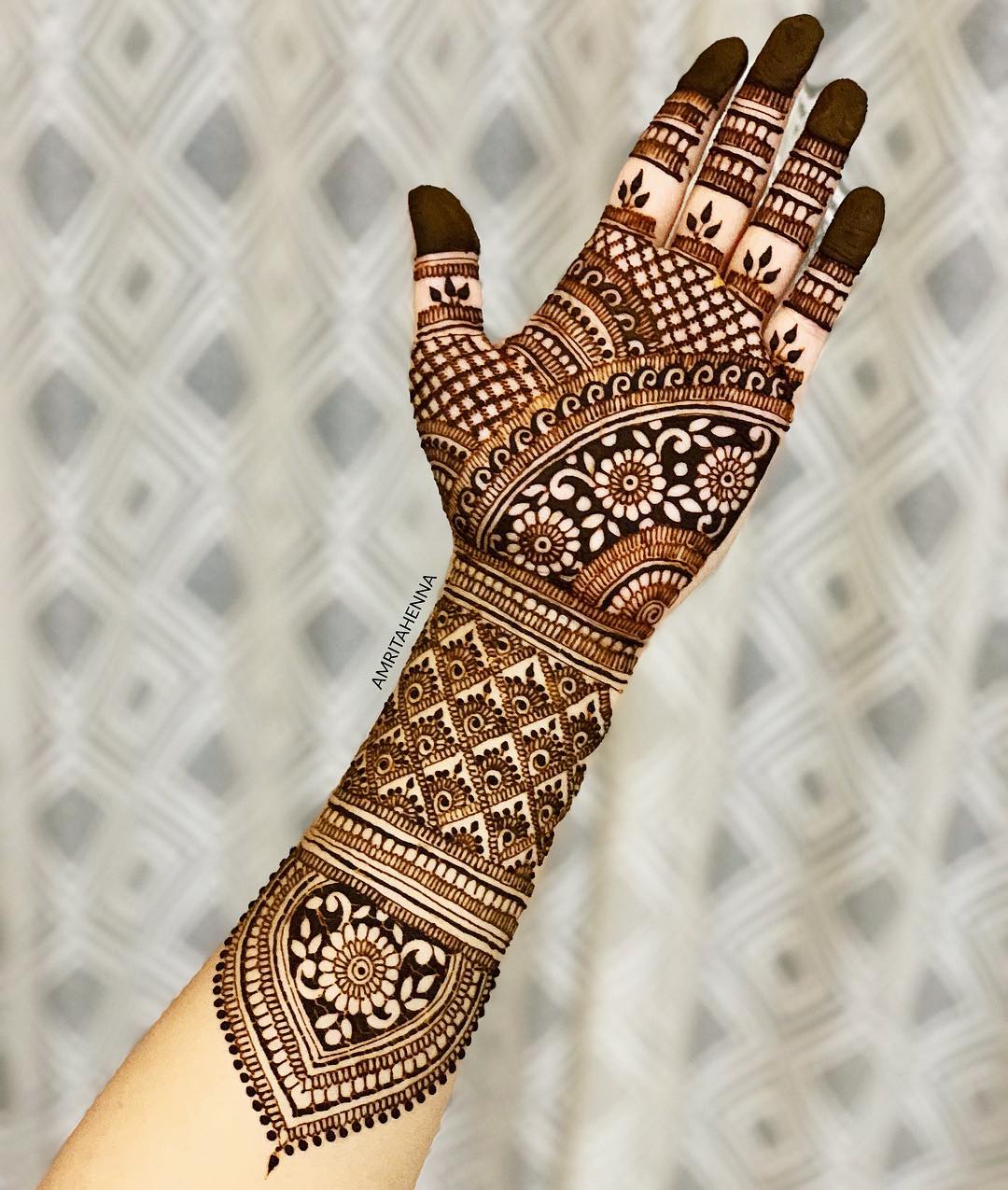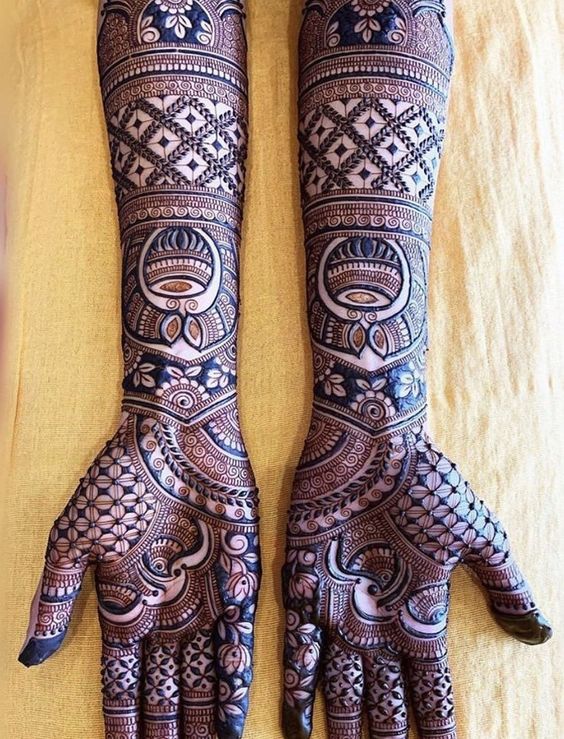 This particular style of Mehndi design is characterized by small intricate design segments. Radial peacock motifs and floral motifs are some staples of the pattern. Moreover, you can also mark this style with the bangle-like motif on the wrist portion, and of course the shaded fingertips. This is a very ancient Indian form of mehndi designs and a very popular inspiration for the latest mehndi design.
4. Pakistan Inspired Mehendi Design For Brides.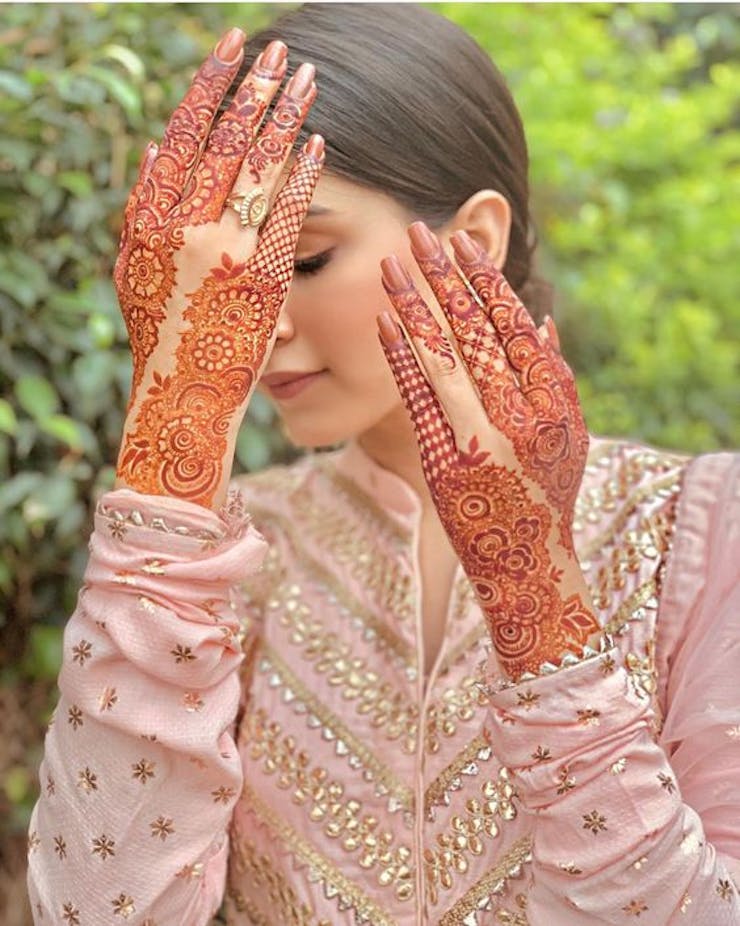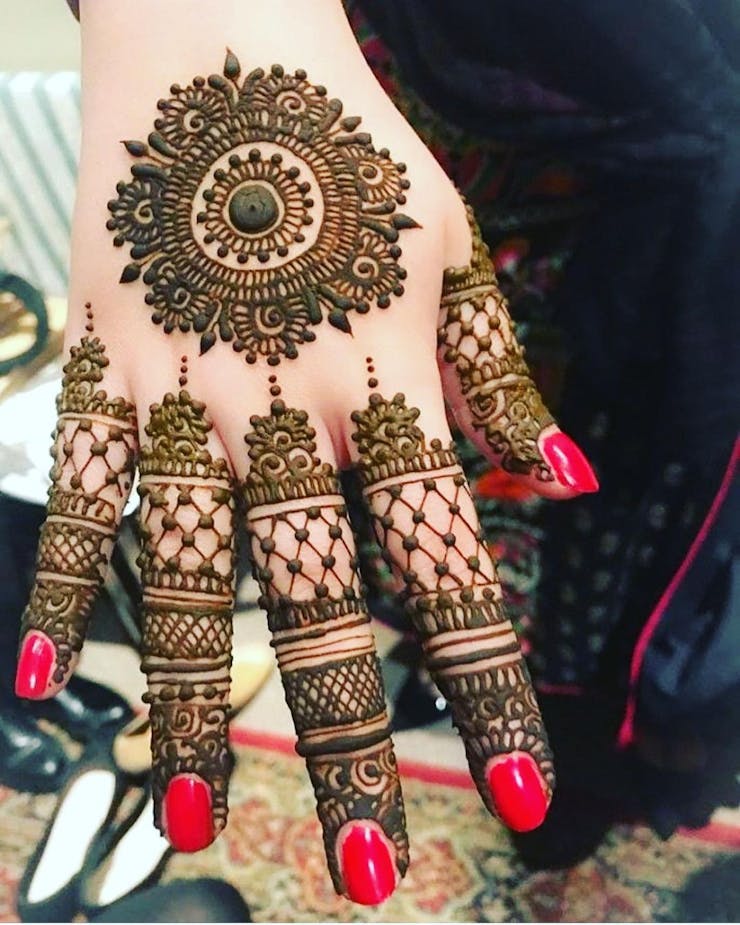 This style of mehndi designs features some sharp leaves and floral motifs. The dome-like shapes, and some more paisley patterns. These designs are indeed very intricate and have a shadowy vibe. They are typical depictions of Islamic art style and when manifested as mehndi designs, they really make the art stand out!
5. Arabic Mehndi Designs.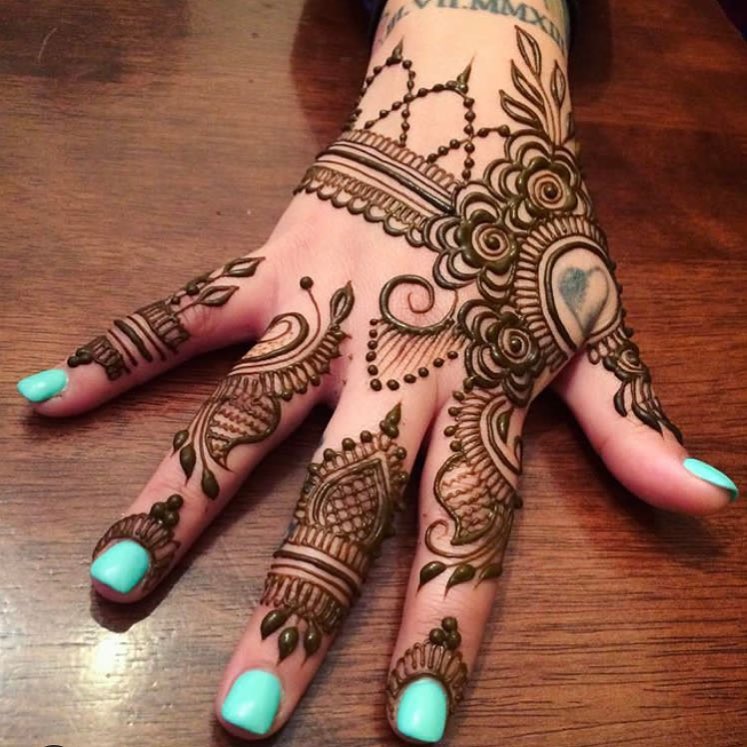 Though a very popular Bengali mehndi design, simple, and sharp Arabic mehndi designs are indigenous to Arabia, just as the name suggests. This style is completely different from Indian designs. This style features a more spread out style. Cashew like patterns is a kind of a staple in the designs. And they involve a lot of shading in their designs. Often called Mughlai designs usually follow a diagonal structure starting from the index finger continuing up to the elbows.
6. Indo-Arabic Fusion.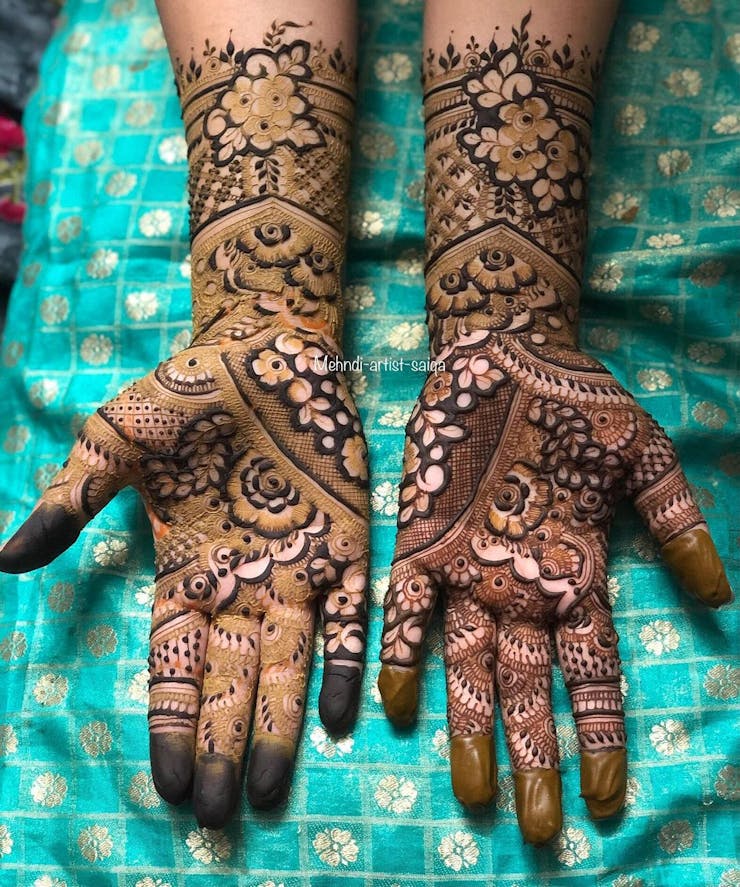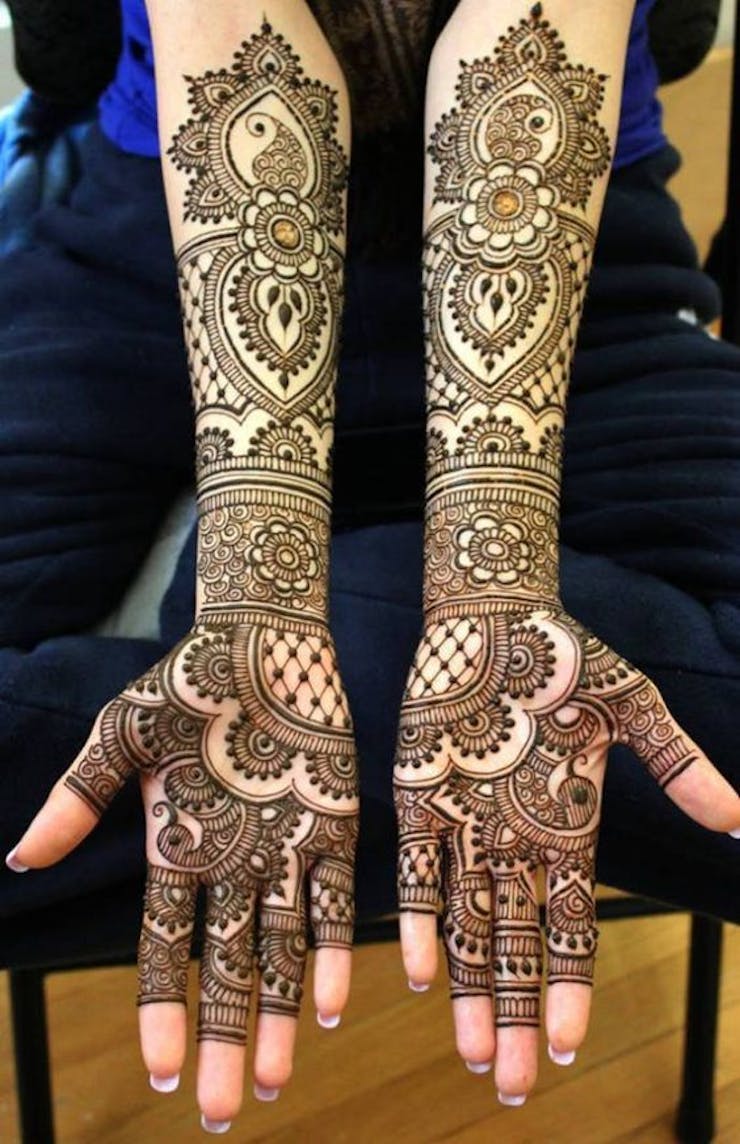 Just as the name suggests this style is a perfect instance of how beautifully art forms from around the world are being adapted and innovated by blending with local art forms. The Indo - Arabian style of Mehndi has become a new Bengali mehndi design style. The style is indeed different from a traditional mehndi design bridal. The style has a more spaced-out pattern and shaded motifs. A simple and sophisticated Bengali mehndi design.
7. Simplistic Bengali Mehndi Design.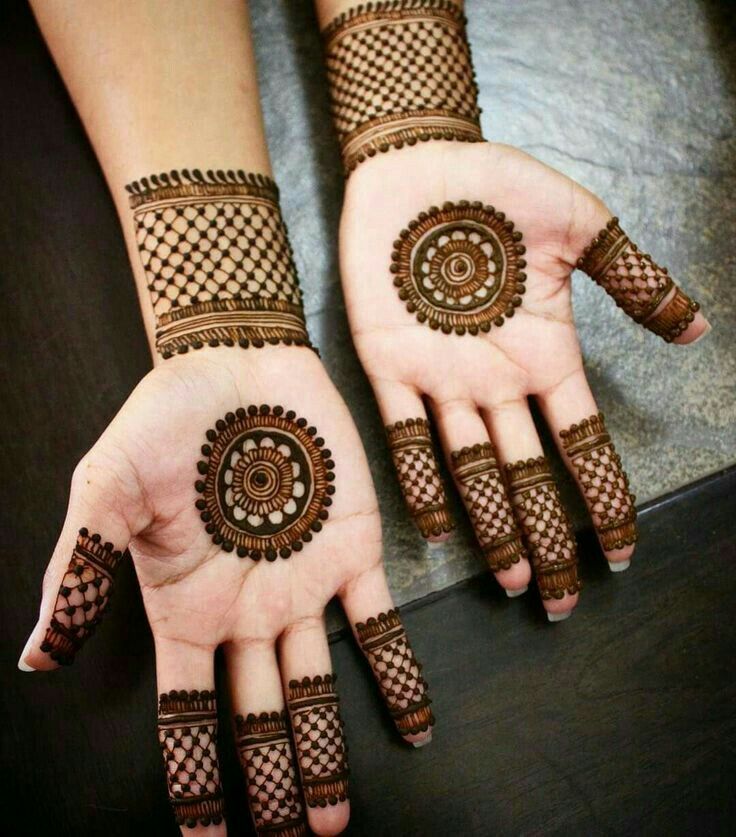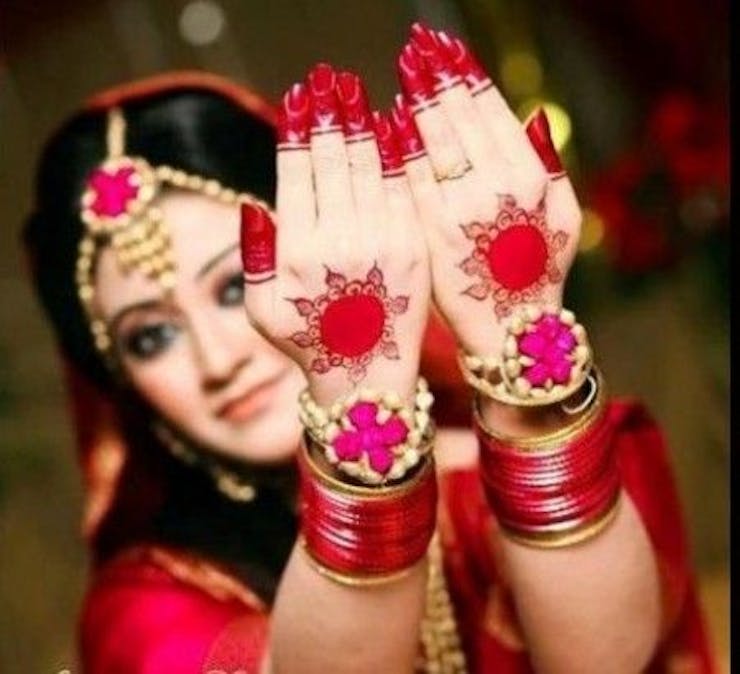 We all remember the traditional Bengali Alta designs on hands. In fact, the Bengali red mehndi is again gaining popularity in Bengali bridal fashion books. You may also go for a simple mehndi design, that makes Bengali round design in the centre and criss-cross or shaded motif on the finger portion. A perfect Bengali Alta-inspired mehndi design.
8. African Inspired Bengali Style Mehndi Design.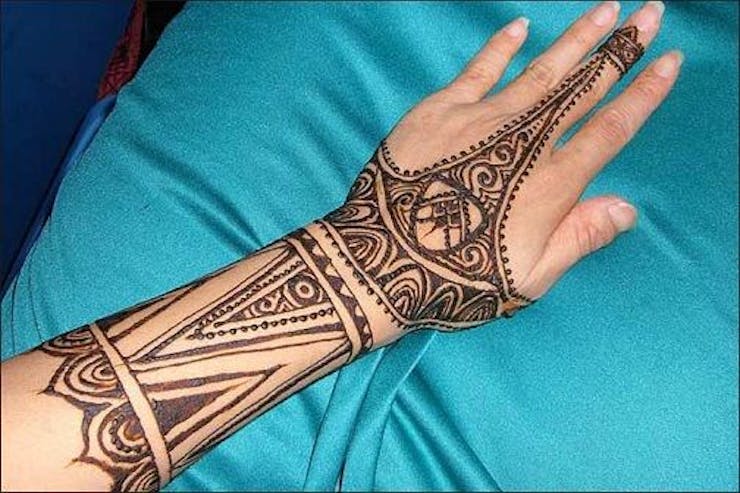 The globalization of art forms has also taken the concept of henna art to the distant continent of Africa. And with their innovative souls, Africa has come up with its own style of doing henna art. The designs include geometric, especially triangular and pyramid-like motifs. The African aboriginal art is a main source of inspo for this style. This design has also been adapted as a style of new mehndi design by modern Bengali brides.
9. Punjabi Style Mehndi Design.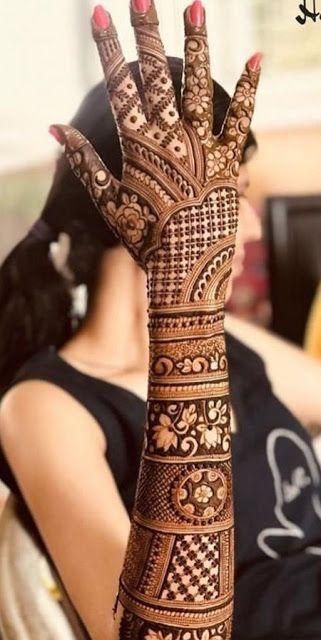 Glorifying the authenticity of Punjab, the Punjabi style mehndi designs are a world in their own. The use of significant hues, studs and glitters feature this mehndi design bridal. The spiral and radial motifs are another specialities of the designs. This can be a very sophisticated and fuller style of Mehendi for Bengali brides. 
10. Mehndi Designs For Feet.
Not just the hands but Bengali brides these days prefer doing the intricate designs of mehndi on their feet as well.  The latest mehndi design for feet is taking over the Alta-laden feet. 
This beautiful radial and floral motif mehndi for feet is perfect, flawless, and simple!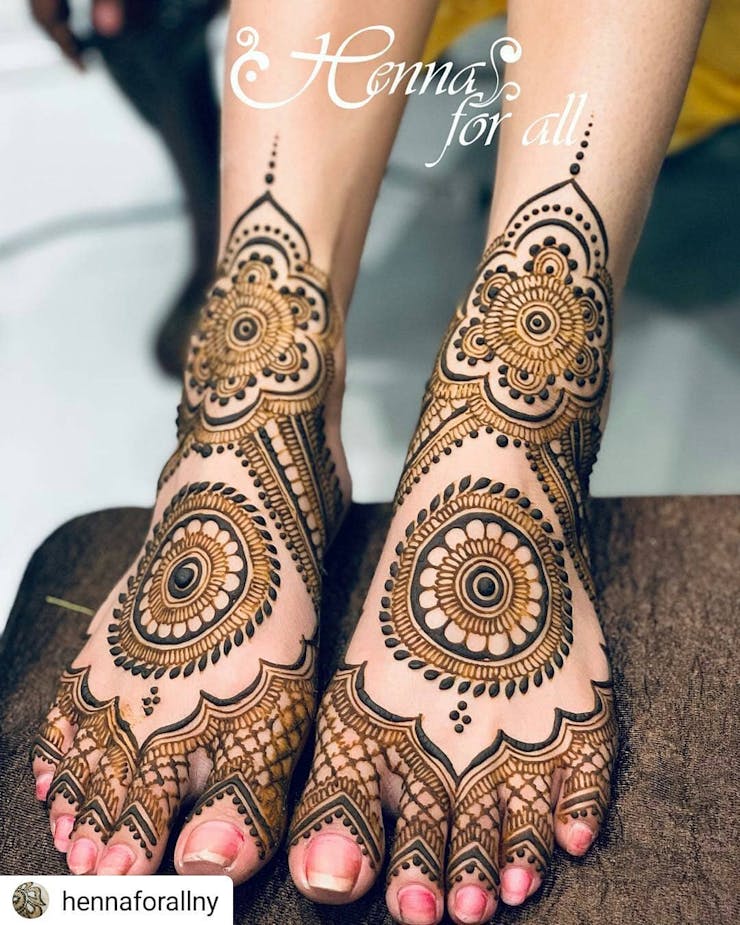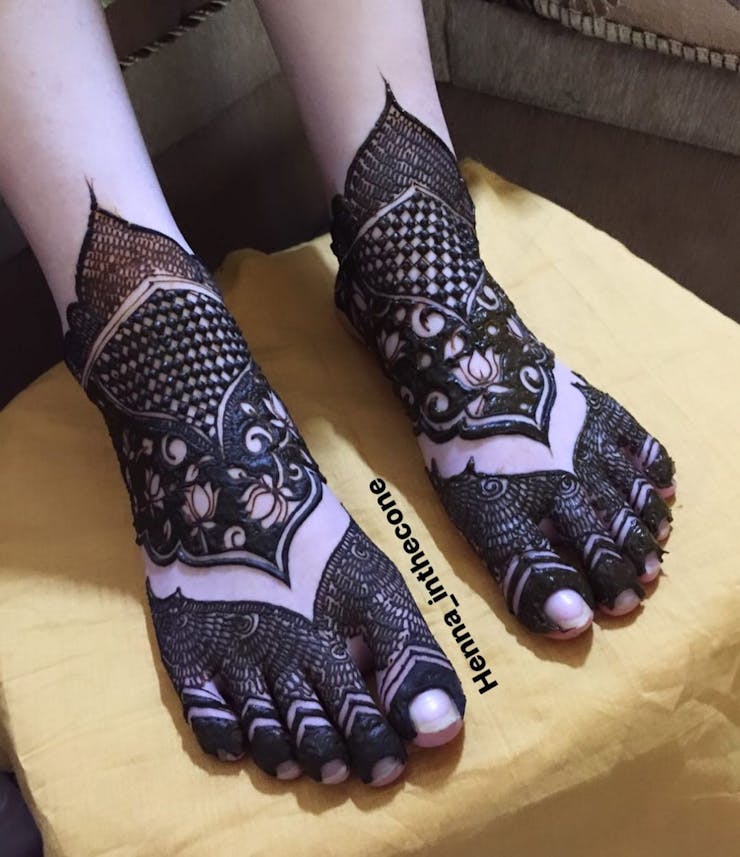 And how about this pretty, clustered, and fuller design for mehndi on foot! I bet this bride would feel guilty wearing any sandal that covers even a single corner of Bengali mehndi design for feet.